SPOTLIGHT ON SPECIALISMS
Why metering is crucial to the performance of a building.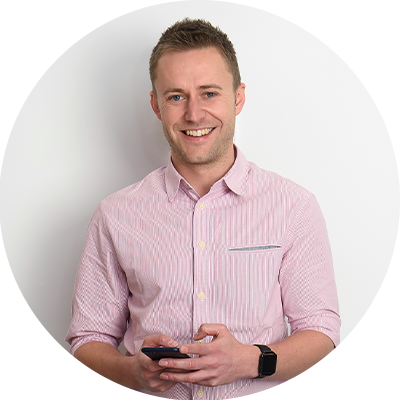 One prevailing problem in our industry is that of the 'performance gap', which refers to the disparity between how a building actually performs compared to how it was expected to perform. In terms of carbon emissions, this can be as much as 3.8 times higher.
Whilst the blame obviously doesn't entirely rest at the feet of engineering consultancies, if the performance gap remains the status quo in the built environment, we risk damaging our reputation as engineers. But in order to improve performance, we need to understand where the difference is, and meters are an essential tool in uncovering this.
So instead of being lumped in as 'part of the problem', why don't we emerge as saviours? Here's John Lloyd from our Performance group to talk about metering within the built environment and how it's crucial to the operation of the buildings we design.
More than meets the eye
At first glance, 'metering' might not be the most exhilarating topic, but it's something woven throughout every building we design. When we talk about metering we may initially think of domestic energy and water, in the sense that companies will measure our usage and charge us accordingly. Engineering and maintenance types will also know about the sub-meters that we pepper our designs with.
In the wider built environment, however, this is an incredibly narrow definition. 'Metering' can be used in a much broader sense: monitoring the people, systems and devices within a building that allow us (and the operators) to understand how it is functioning. If done properly, metering can grant us a swathe of insights, such as the operating efficiencies of equipment; environmental conditions in a specific space; how often a room is used; and what desks in an office are being used…
In other words, metering is the physical implementation of a monitoring and data strategy, which identifies vital information about the building once it is operating.
The good, the bad and the ugly
The 'fiscal' side of metering (paying for utilities) is usually done extremely well, since utilities companies depend on accurate measurement to make money. As such, there are lots of standards and control over installation and testing.
Metering that involves sensors generally works well when initially installed, but inevitably these devices start failing or losing calibration. Often clients don't understand their importance, resulting in them being disconnected or left reading incorrectly when problems occur. This can cause havoc with control strategies or simply lead to decisions being made based on incorrect information.
Energy sub-metering in buildings is often a bit of a mess. One issue could be poorly positioned or insufficient sensors, or a lack of an effective data capture system. Alternatively (or additionally!) the sensors might not have been installed properly, therefore generating inaccurate data, or not allowing for recalibration/verification.
Consider this: If you're caught by a speed camera, you can ask for a copy of an in-date calibration certificate for the camera. If one can't be provided, you can't be prosecuted. The principle applies to building metering: if your landlord is billing you from a reading they can't prove is accurate, would you pay the bill? This can lead to landlords of new-build properties spending hundreds of thousands of pounds in the first few years of occupation sorting out their metering systems.
What can we do about it?
We have the expertise and are perfectly positioned to help clients sort out all of the potential issues with metering, helping them get their buildings running the way the designers intended.
The earlier we can get involved, the bigger the impact we can make. If possible, we want to be able to speak to the client to understand what's important to them and the information they need from the building. If they don't know, we can help them work it out. This could happen at RIBA Stage 2, but ideally at Stage 0.
From there, the Performance group can add value at all stages of a project. At Stage 3 and 4 we can review designs to identify a need for more (or less) instrumentation; at Stage 6 we can be on-site to help install and calibrate the systems correctly; at Stage 7 we can help ensure the building performs to provide the environment that the client wanted.