The word on The Street.
Empowering the self-build dream.
Graven Hill is a first-of-its-kind site based in Bicester where 1,900 unique homes will be built over the next 10 years. Grand Designs: The Street followed the first 10 ground-breaking Graven Hill pioneers as they built their own individual homes to form a street, and ultimately a community, like no other in Britain.
Designer and presenter, Kevin McCloud:
"In 2010, I went to The Netherlands on a trip with a bunch of leaders of local councils and politicians to look at a large self-build town called Almere, built on reclaimed land near Amsterdam. Meanwhile, a small local authority in Bicester, Cherwell District Council, had also been bitten by the Almere bug. In fact, they wanted to replicate Almere and facilitate Britain's first self-build and custom-build site on a grand scale. They were negotiating with the MOD to buy an old military site as they wanted to see what it would be like if they invited the general public to build their own homes. It's this experiment that we've been following for the last five years on Grand Designs. We've witnessed the first 10 pioneering households build a street of very different homes. But it's just the start. Ultimately there will be thousands of homes, some social housing, some custom-build as well as self-build. I believe it's a model that could be copied by local authorities up and down the land.
"Our pioneers are not people with large financial cushions to float on. All started out as ordinary householders who decided to build a home and they're now all transformed as individuals and hugely empowered. As this town of 1,900 homes grows, they're going to become the go-to gurus of how to build with Hempcrete, or how to deal with
the mortgage company. They are the self-build wizards of Graven Hill.
"What I loved to see in this project was the transformation from a bare piece of brown field land next to a railway into a proper street and community. For the last five years the pioneers have slogged away, and they've got to know each other so well as a result. They have spun all this invisible social glue; this is just the beginning of something."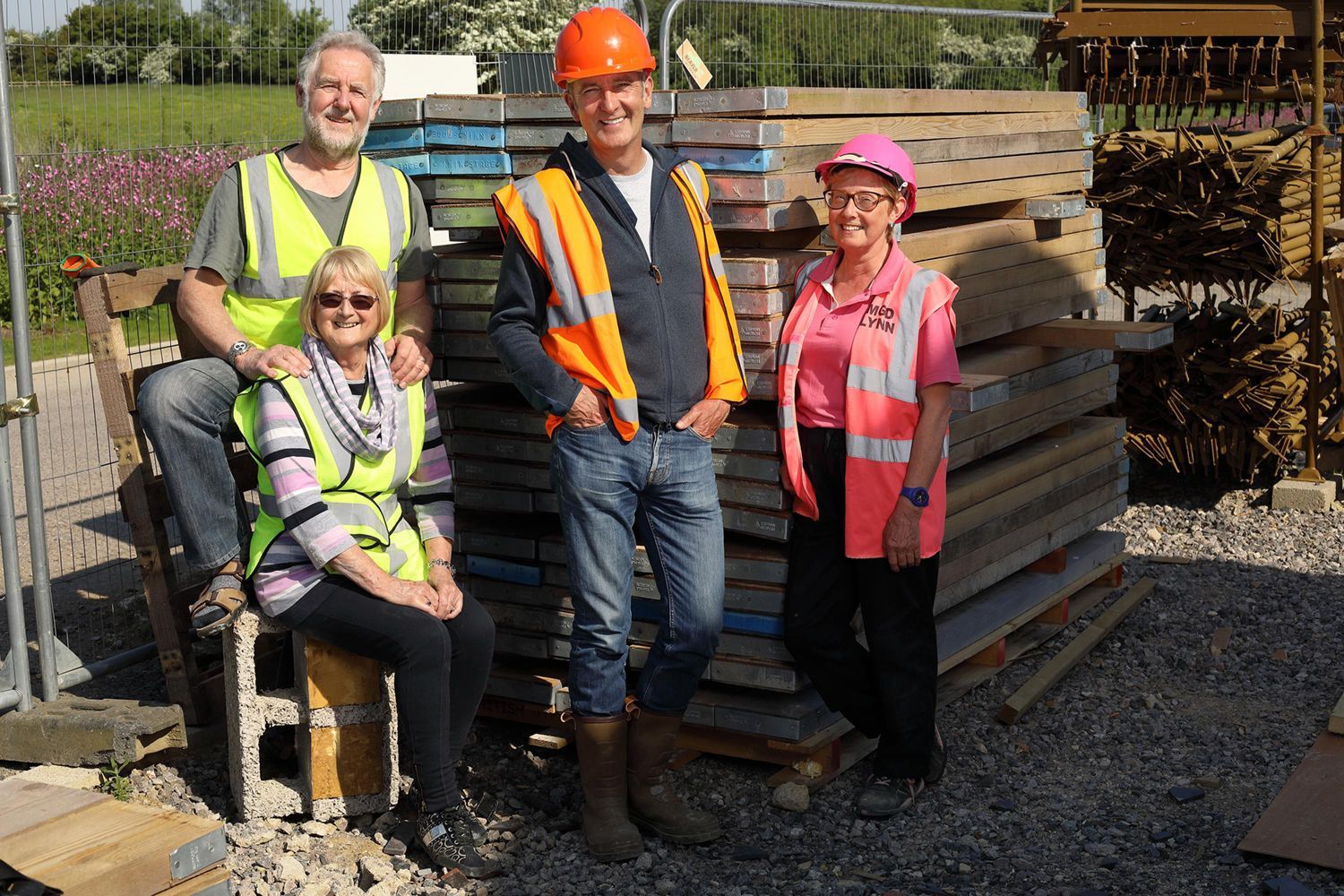 Photos: Channel 4 Television