Make sure you use the Project Wins Yammer group to keep the firm up to date.

Projects won.
---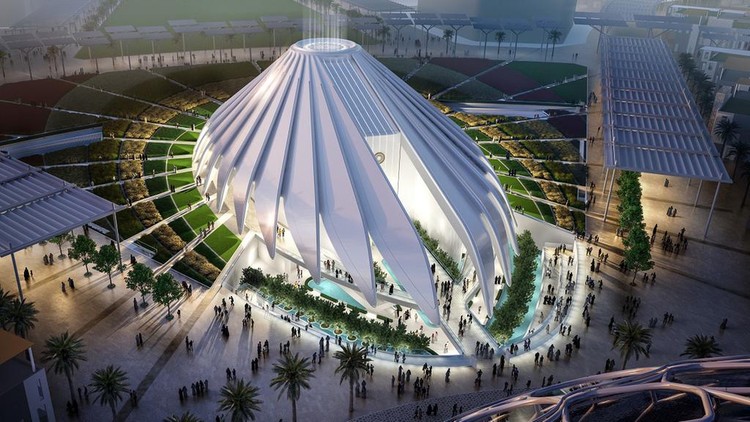 UAE Pavilion
As well as providing services for the wider Expo development, we have been appointed for the Acoustics, Audiovisual, ICT and MEP for the spectacular UAE pavilion at the 2020 World Expo in Dubai.
---
MMU Science & Engineering
We've been appointed on the £65M Manchester Metropolitan University Science & Engineering project. The rest of the team includes Gardiner & Theobald, BDP and Curtins. Fire Engineering and Acoustics are currently bidding for their roles on the project. We were also successful on our bid for the £9.8m Lancaster University Engineering project.
---
Bardell Wharf, Rochester
We've been appointed to provide MEP, Acoustics, and Fire Engineering for these five buildings in Rochester. They will accommodate around 310 residential units, and range from three to 14 storeys.
---
Goodwood Hotel
A refurbishment and extension of the existing Goodwood Hotel to create new bedrooms, improve the external landscape and create new health and wellbeing facilities. We are providing MEP, Sustainability and Lighting Design.
---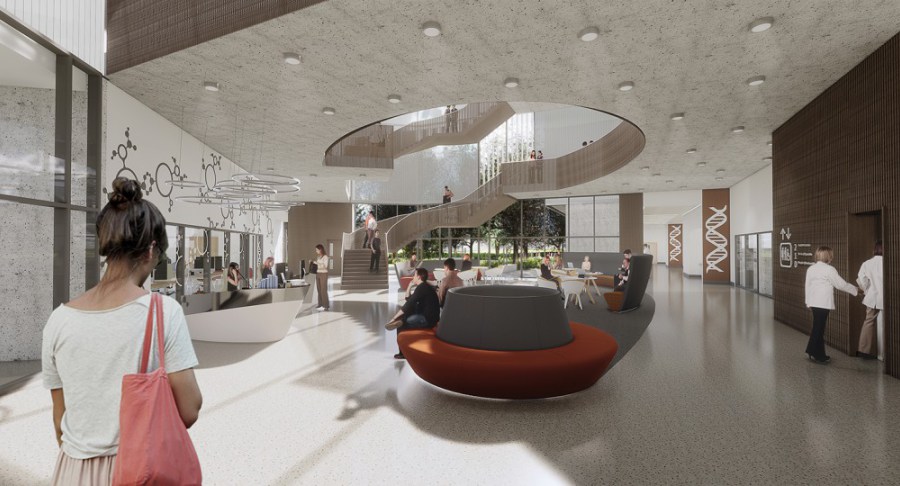 University of Kent Life Science Building
We have won the design competition and tender for this sector-leading facility. This £20M development will enable the university to develop its vision for state-of-the-art research and teaching facilities. We're providing Acoustics, Fire Engineering, MEP, ICT, Building Physics, Vertical Transportation, Security and Lighting Design.
---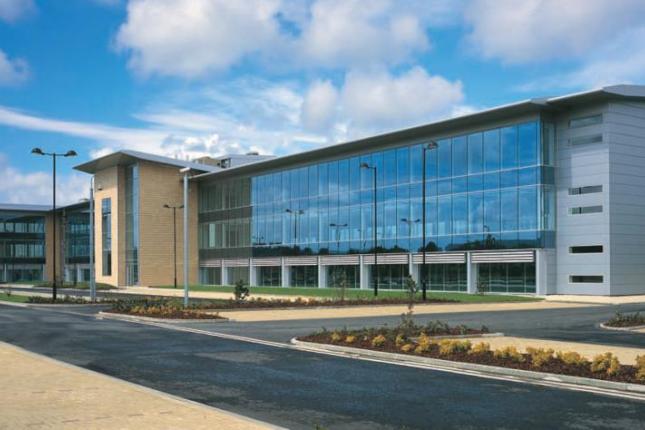 Lightyear Glasgow Airport Business Park
We have recently been appointed to provide MEP Performance design services for the Cat A refurbishment of the Lightyear building. We have also been successful in providing detail design services for the Cat B fit-outs for several of the proposed tenants, such as Taylor Wimpey and Cefetra.
---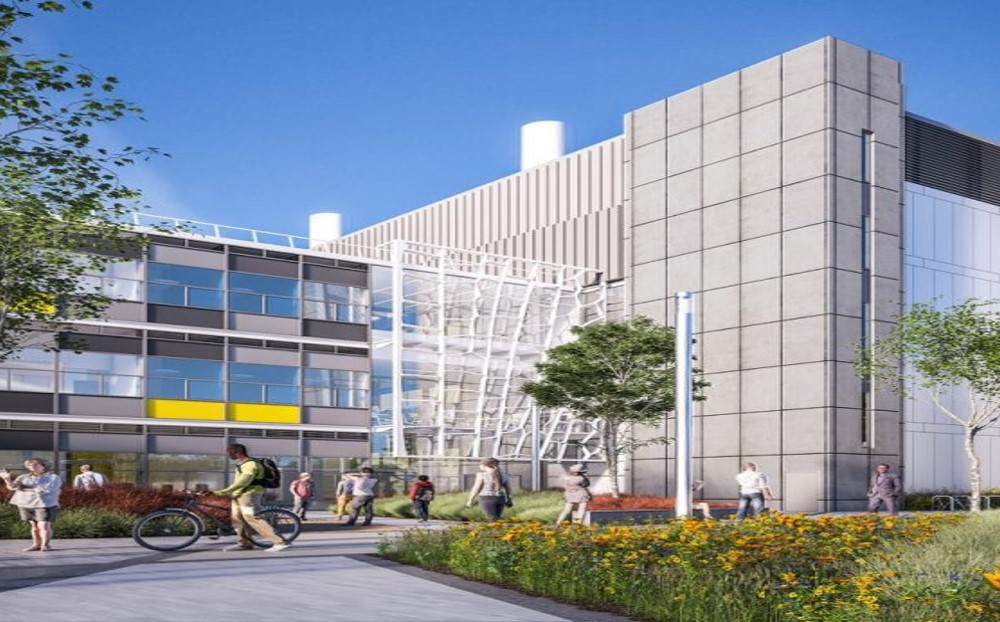 Canterbury, University of Kent
A £20 million, life sciences building totalling 5,000m2 building including collaboration areas, teaching labs, CL2 laboratories, shared facilities and a ballistics laboratory.
---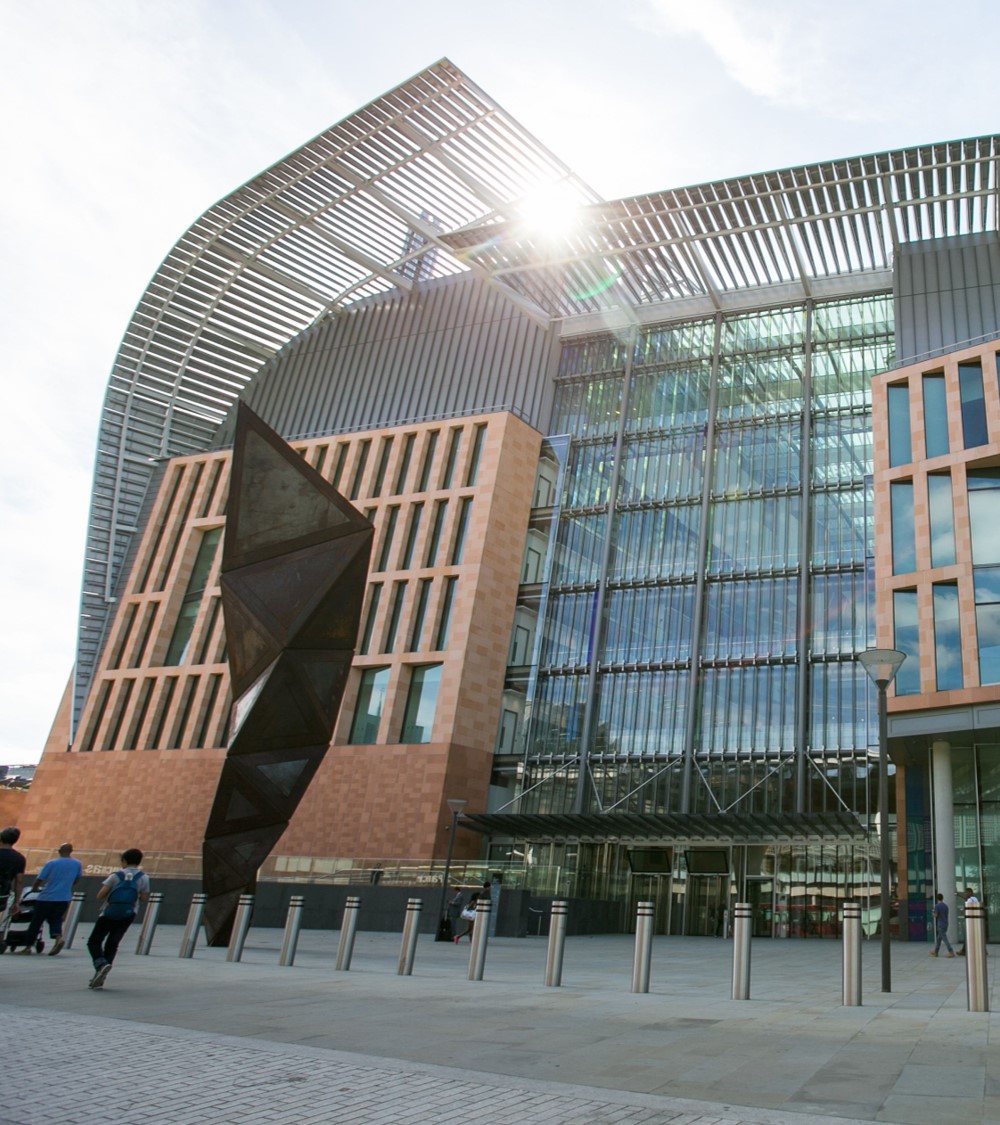 The Francis Crick Institute Framework
We have been appointed for M&E services for the Francis Crick Institute framework for five years. Located at King's Cross it's the single biggest biomedical research lab in Europe.
---
MRC Harwell Training Centre
The refurbishment and extension of the Medical Research Council's existing facility to create a new training centre of excellence. We are appointed for MEP, Sustainability, Acoustics, and Air Quality.
---
Queens Gate Lodge
We're appointed for the MEP on the complete remodelling of this building into a five-story townhouse.
---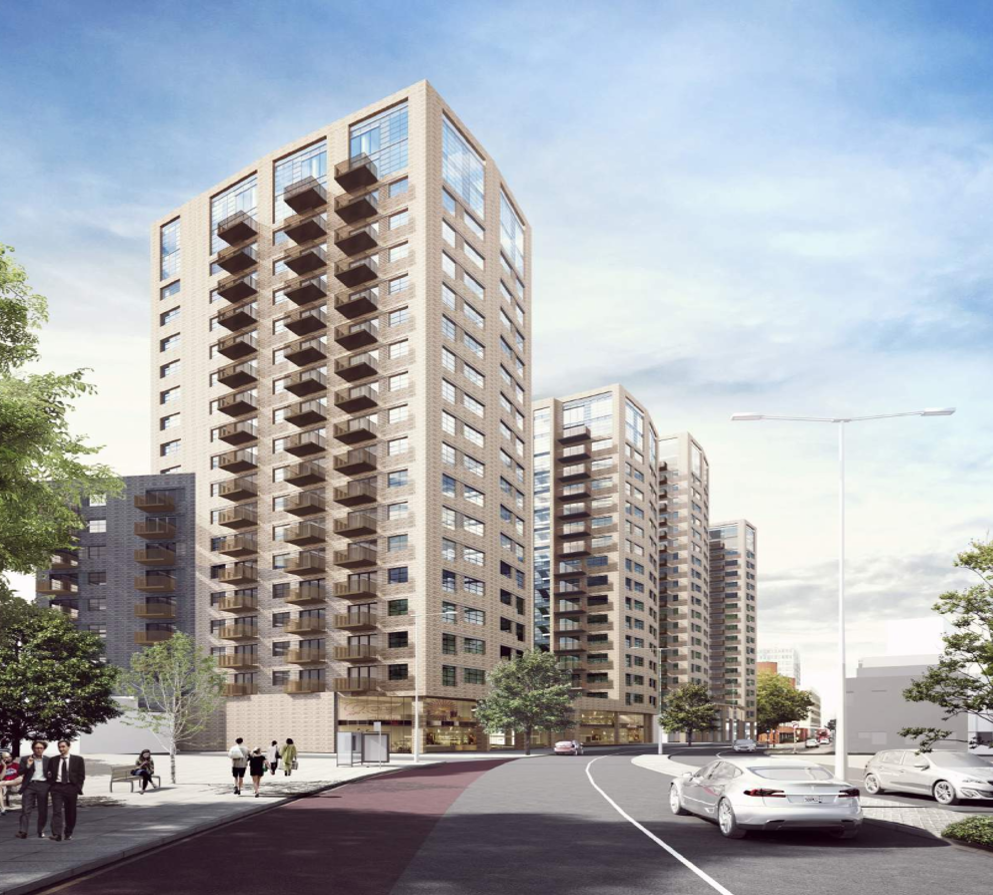 Woolwich Arsenal PRS Scheme
660 apartments consisting of one, two and three bedroom private rent and affordable discount market rent apartments. There's also 20,000sqft of ground-floor commercial space. We are appointed for MEP, Acoustics, Air Quality, Fire Engineering, Façade Access, Lighting Design, Sustainability and Vertical Transportation.
---
University College London Plot 2 & 3
We're providing MEP services for UCL plot 2 (a Grade-II listed refurbishment) and plot 3 (a new-build facility).
---
TfL Residential
Transport for London has announced a new partnership with a property developer to build affordable homes across several sites in the capital. We have been supporting the planning applications for the first three sites, which have the potential to deliver around 450 affordable homes.
---
Bryn Bragl
This will be the first 'energy positive' social housing development in the country and our MEP, Performance, and Sustainability groups will be leading the design and proving the performance in use.
---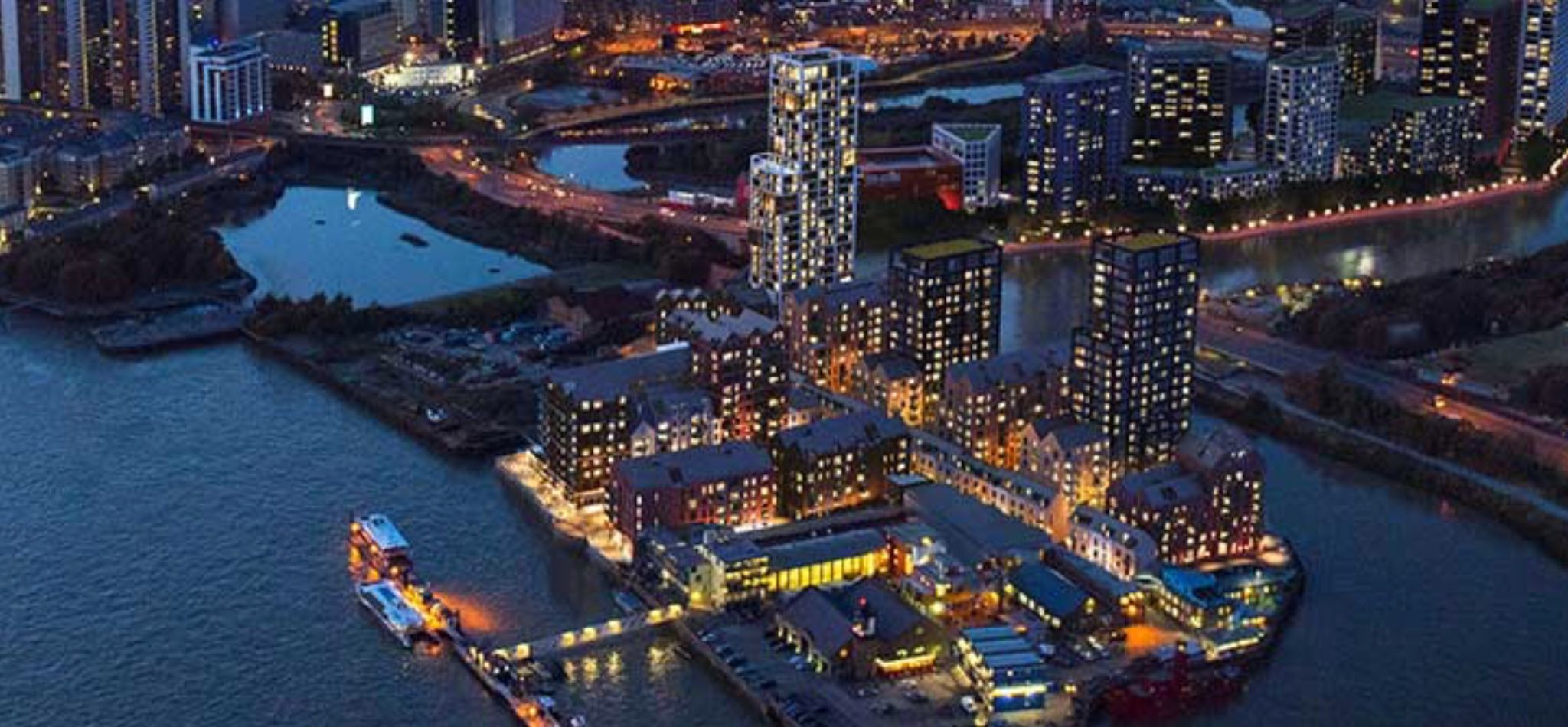 Goodluck Hope
Off the back of Ballymore's Wardian Project we have recently been appointed on its £220M Goodluck Hope scheme, displacing the incumbent consultants. In addition, we have successfully negotiated MEP, Sustainability, Acoustics, Vertical Transportation and Fire Engineering fees on its £480M Project Volte.
---
Waterfront Place, Bristol
This scheme comprises 130-bed hotel, plus 70,0002ft of office and a large restaurant. MEP?
---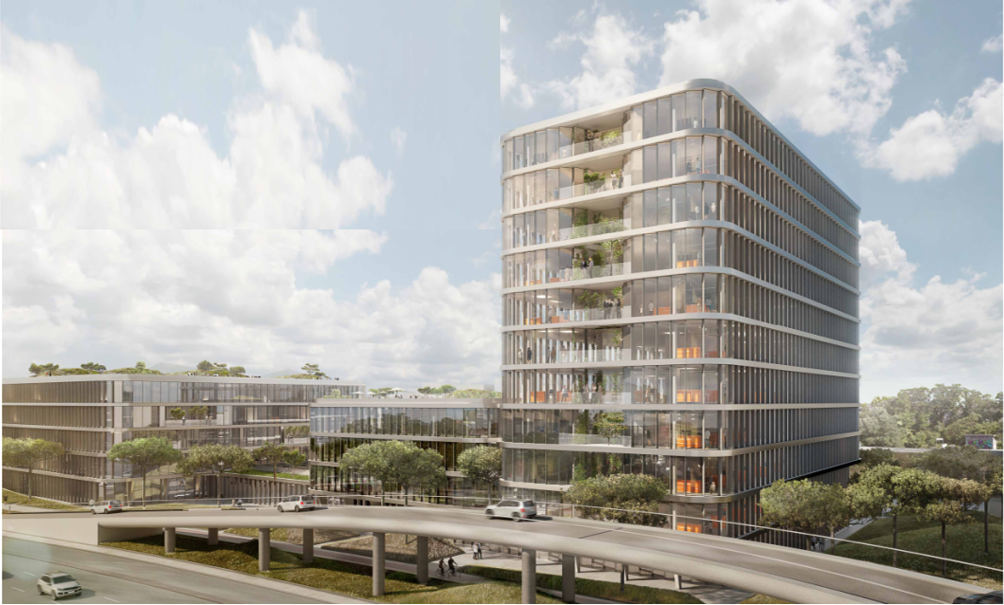 WPP Bucharest and Dusseldorf
We've secured more work with WPP for its European HQ buildings. WPP Bucharest is 'The Stack'. It comprises two individual buildings with a connected basement: the Tower and The Podium. WPP Dusseldorf focuses on the Mirador building. It is an 11-storey tower and the Infindo building is a five-storey building. WPP will occupy the entire Infindo Building and six floors of The Mirador.
---
Autolus pharmeceutical
We have been selected for the Autolus pharmaceutical clean room project in Enfield. The site will be focused on the development of precisely targeted, controlled and highly active T cell therapies that are designed to offer cancer patients substantial benefits over existing standards of care. A real game changer for cancer treatment. We hope that this will be the first of a number of sites.
---
Rex Richards AQ
Our immersion in the world of indoor air quality continues with an appointment to investigate the IAQ on a lab building in Oxford.
---
Stonecutters Court
We have just received instruction to progress the post planning design of our Stonecutters Court scheme. At close to 400,000 ft2 GIA, it's the largest new build, speculative office building we've done in the City of London in the last decade. We're appointed for MEP, Vertical Transportation, Façade Access, Utilities & Energy Infrastructure, Sustainability (plus WELL and BREEAM), Fire Engineering, and Acoustics.
---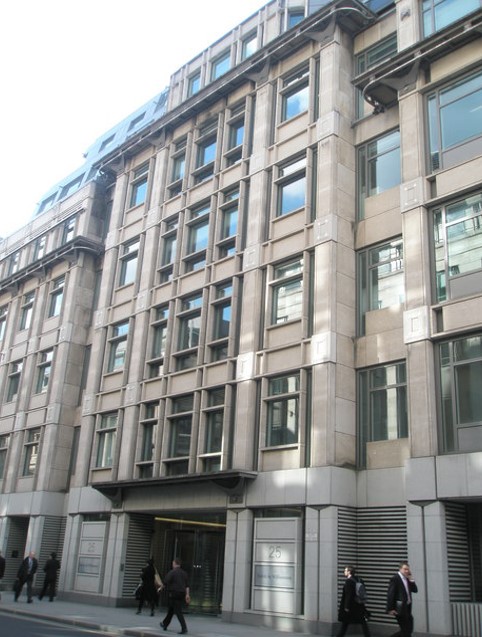 Moorgate London
We've been appointed for MEP for this 80,000sqft office building. The client (a wealth manager) is reviewing its future property strategy.
---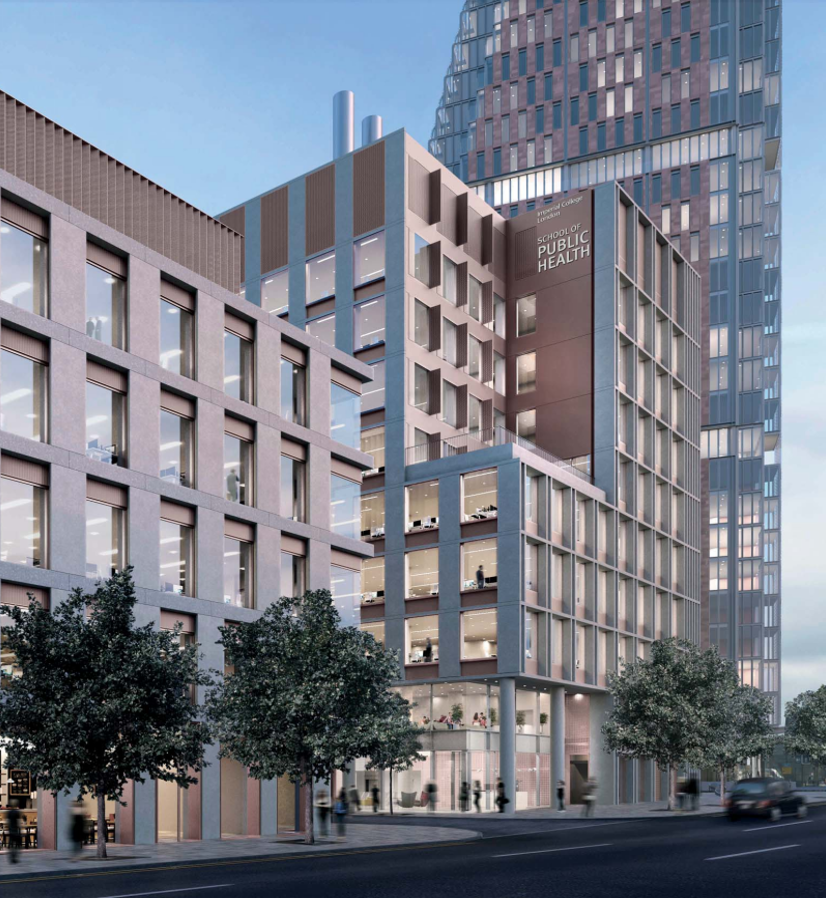 Building A, Imperial West
This is the final building at Imperial College White City Campus that Imperial College is going to develop into office/lab space on behalf of Thinkspace (its co-location space provider). We have been appointed for MEP, Fire Engineering, Vertical Transportation and Sustainability.
---
Ebbsfleet Academy
A new education campus that will provide a 6FE secondary school and 2FE primary school, learning centre, community sports hall, three MUGA, and a running track. The aim is for it to be open for the September 2021 term. We have been appointed for MEP, with other specialist groups currently providing fees.
---
Dundee Road Retail Park, Arbroath
Exciting proposals have been submitted to develop the former Presentation Products site in Arbroath into a major retail development. We are providing Utility & Energy Infrastructure and MEP services. The site has been unoccupied since 2016, with the proposed new development a welcome opportunity to bring employment back to the are, while creating a new and improved retail offer for Arbroath and Angus.
---
Bournemouth Fusion Building
Following on from a successful completion of the optimisation of the Student Centre, the university has asked our Performance group to repeat the process on the Fusion Building.
---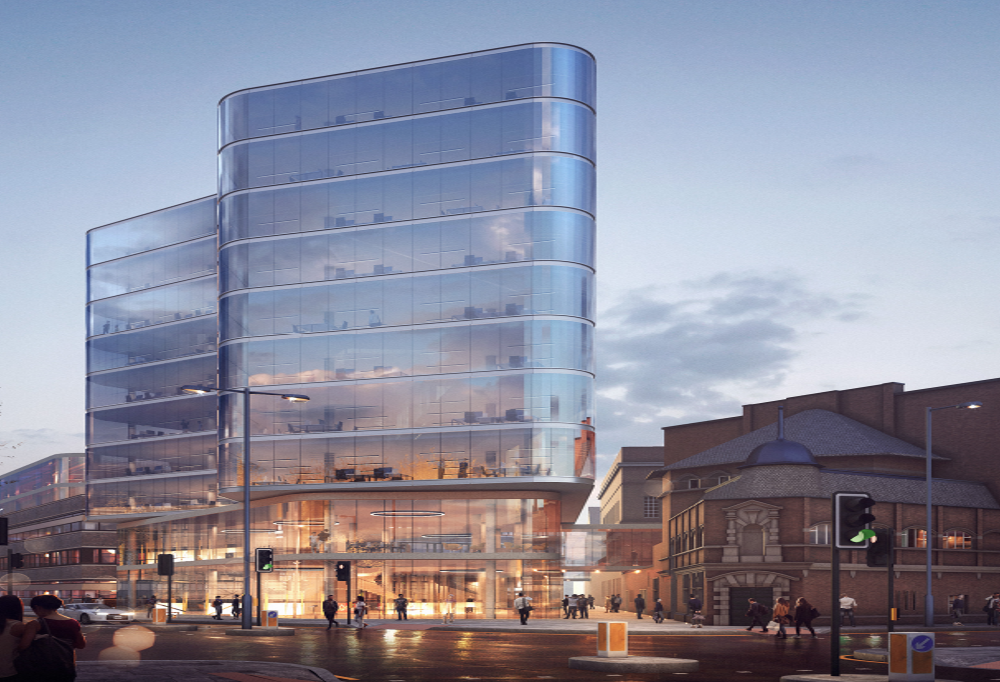 New Centenary Building
We have been appointed for MEP on this new-build £50M academic building for City, University of London.
---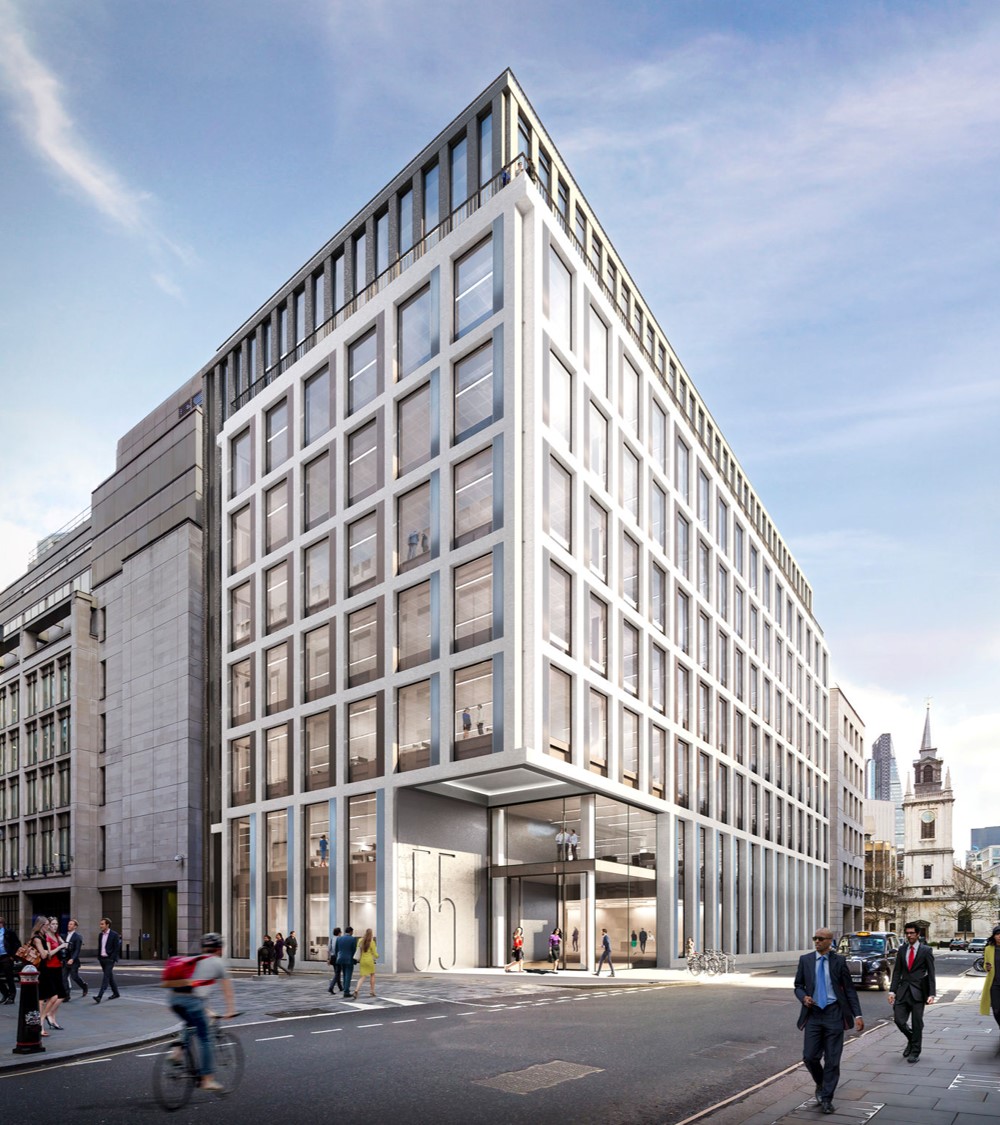 Project Newlands
An 11-storey building in London that we are providing MEP and Intelligent Buildings services for. The fit out will be open plan with meeting rooms, full catering kitchen, auditorium, and café area.
---
Al Bayt Stadium
We have been appointed as an independent review engineer on the Al Bayt Stadium by the GSIC Joint Venture. Al Bayt stadium has a 60,000 capacity, is located in the north of Qatar and will host a number of games in the 2022 FIFA World Cup.
---
71 Victoria Street Hotel
An office-to-hotel conversation scheme in Victoria, London, to create a 115-key hotel for a major hotel chain. There will be 4,500sqft of retail units at ground and lower ground. We are appointed for MEP, Acoustics, and Sustainability.
---
Riverstone Living
After 12 months of small scale work assisting Riverstone Living, Riverstone has now signed its first two land purchases, which will lead on to substantial design work as well as monitoring roles. Riverstone is seeking to continue using us as its sole MEP consultant moving forwards. MEP, Acoustics, Vertical Transportation, and Intelligent Buildings have all been involved to date.
---
Etihad Lounges
We have secured an instruction to proceed with Etihad Lounges' site supervision stage. We have been involved in this prestigious fit out project from inception, starting with a feasibility study back in October 2015, and providing MEP design plus (WE SHOULD NAME THESE) a significant number of our specialists.
---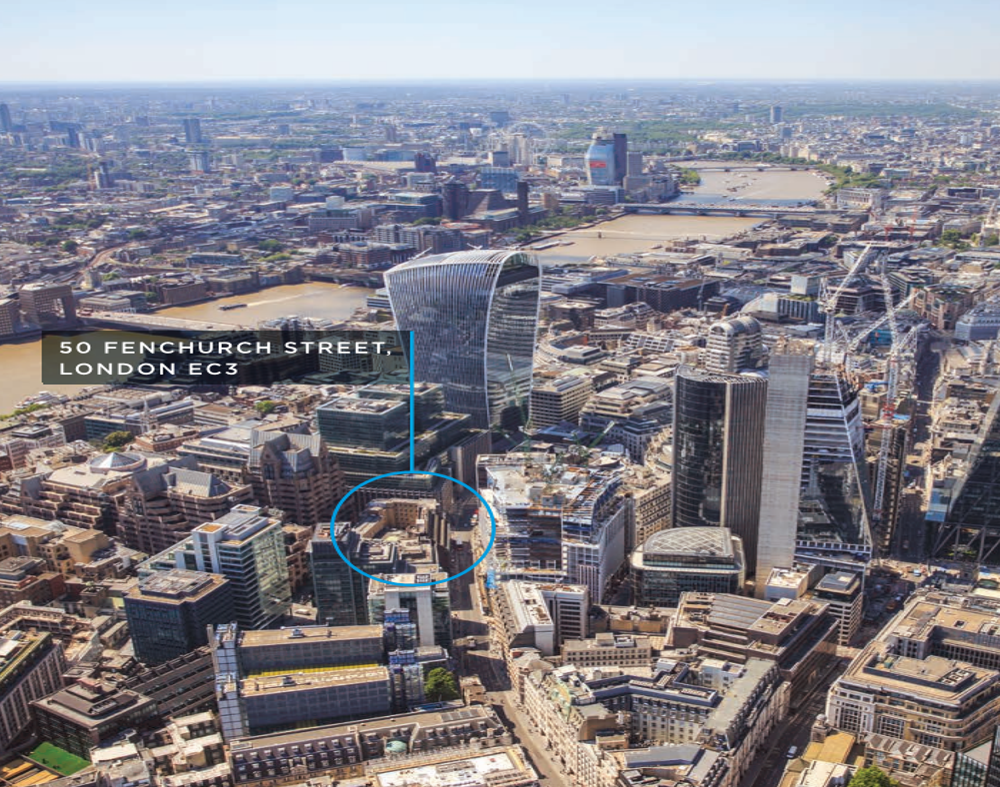 Project Cedric
A 38-storey tower located in the City of London near the 'Walkie Talkie' building. The building will have 550,000sqft of office, and retail accommodation at ground, lower ground and mezzanine levels.
---
Cambridge County Council Headquaters Civic Hub
We are providing MEP services for the new relocated headquarters for Cambridge County Council.
---
JS Fry Building
A new 28,000sqft office development located adjacent to Wapping Wharf site. Built totally out of shipping containers, it will be for multi-let use, similar to the WeWork model. We're also involved with the Cargo works retail scheme, which has proved to be a very successful venture that our client is looking to expand. MEP?
---
HP Buildings 3 & 4
We helped design these buildings back in the 1990s to offer flexible space for IT manufacturing and office areas. We're now working on the re-configuring project that will be leased out to UWE's tenants. MEP?

Projects done.
---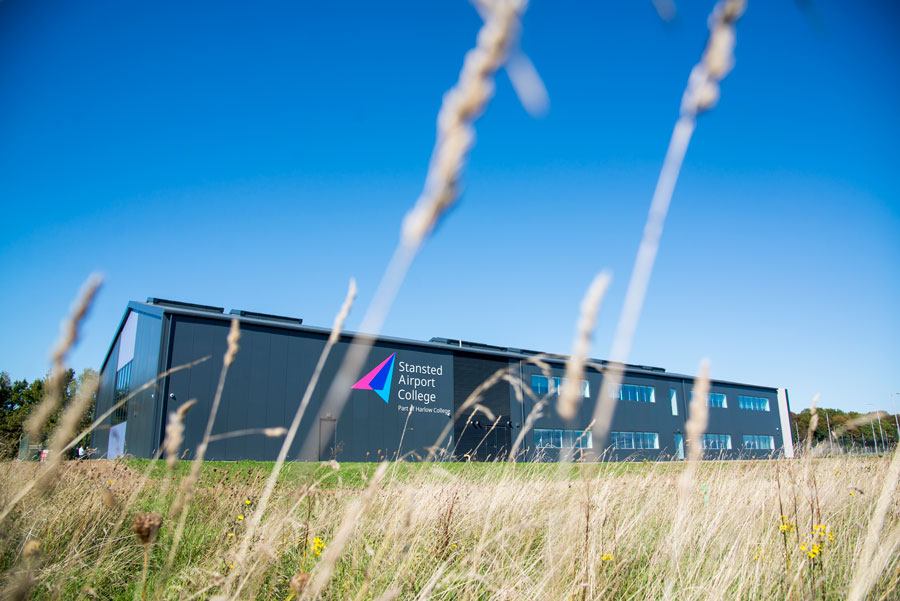 Stansted Airport College
We provided Fire Engineering for the first purpose-built on-site college at a major UK airport. Courses on offer are specifically chosen to bridge the regional skills gap in STEM subjects as well as specific roles in aircraft and airport engineering. The college can train up to 500 people each year and will play a crucial role in providing London Stansted Airport with skilled on-site workers.
---
One Blackfriars
Also known as 'The Vase', this is London's newest skyscraper: a 50-storey tower with two smaller buildings. Uses include residential flats, a hotel and retail, as well as a three-floor basement the size of six Olympic swimming pools, which will house the spa, gym, cinema, golf simulator and winery. On a clear day, you will be able to see 28 miles from the top floor. We provided MEP, Vertical Transportation, Fire Engineering, and Sustainability (plus BREEAM).
---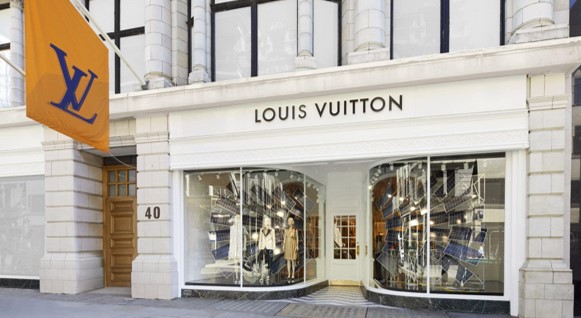 Louis Vuitton, Temporary Store (Flagship)
---
---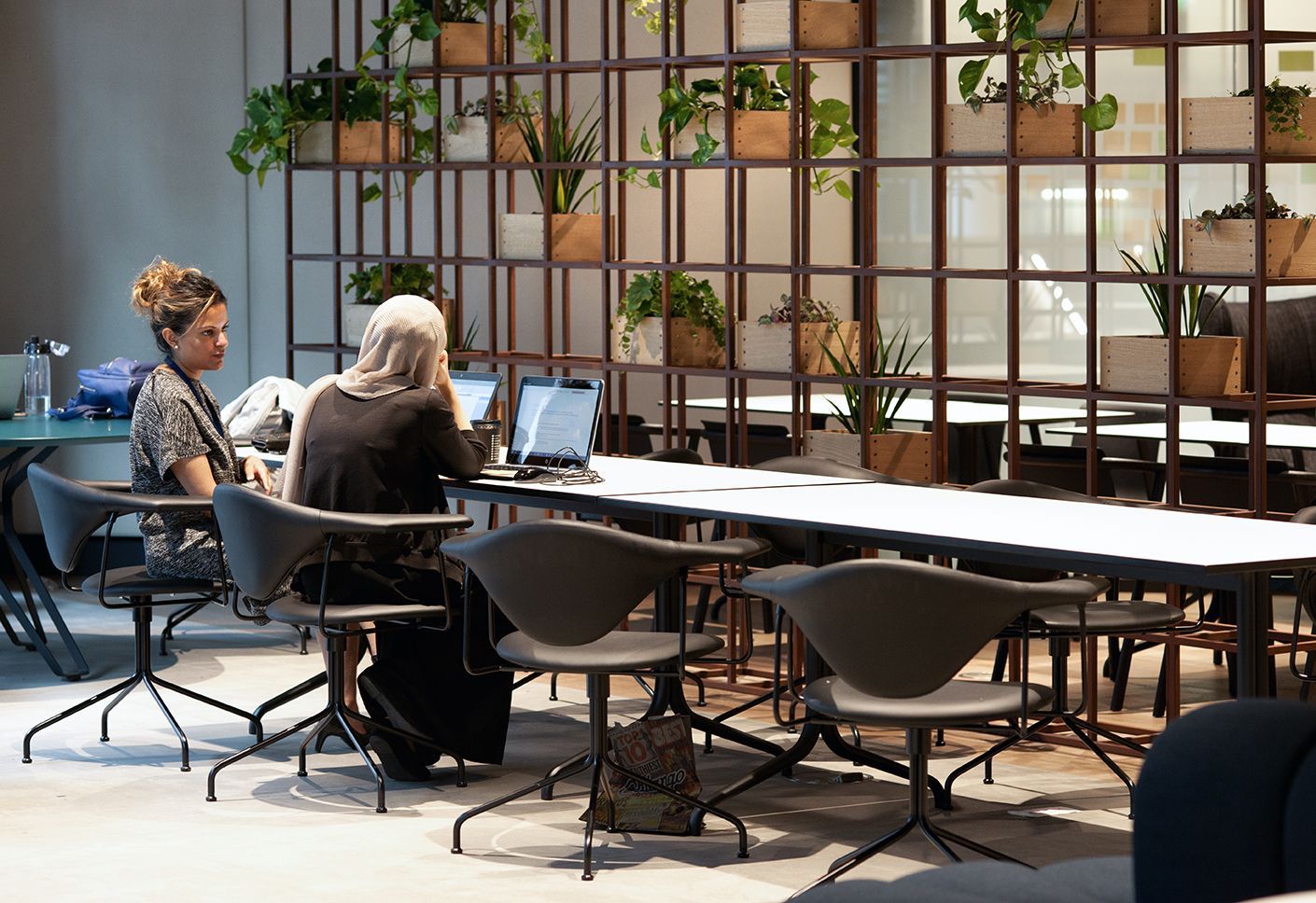 Deloitte, 1 New Street Square
Taken up entirely by Deloitte (one of the big four), this is a landmark building. Beautiful, sustainable and dynamic, it's replaced an outdated office block with a superbly functional space characterised by intelligent external architecture. We provided MEP, Acoustics, Intelligent Buildings, Performance, Security, Sustainability, and Vertical Transportation. One New St Square is our first BREEAM 'Outstanding' building for the London office and the workplace sector.
---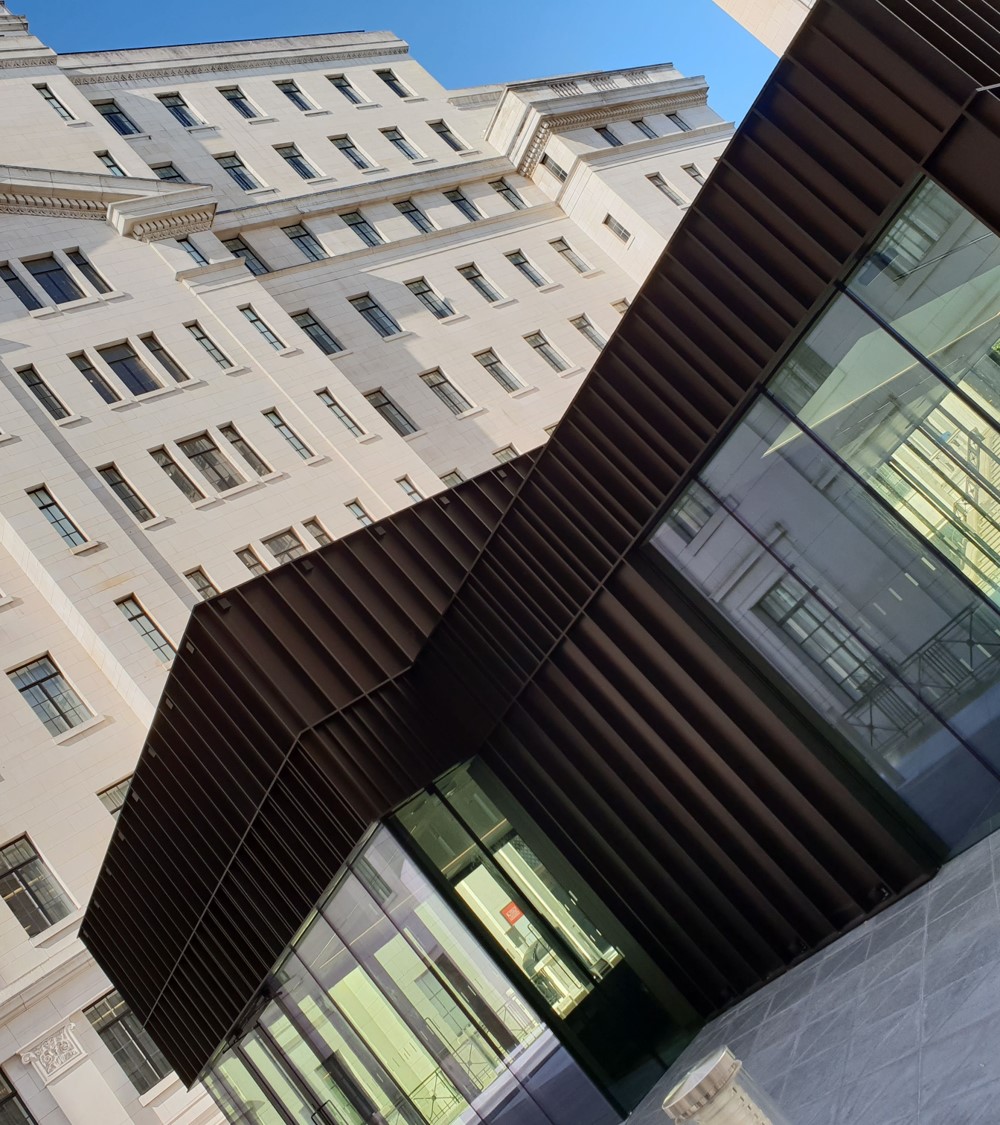 Bush House, King's College London
The Fire Engineering group have been working closely with King's College London over a three year framework. Bush House is a new campus, based between Aldwych and The Strand that consists of Grade-II listed buildings to incorporate teaching space, student breakout areas. The campus opened in time for the start of the new academic year.