Make sure you use the Project Wins Yammer group to keep the firm up to date.

Projects won.
---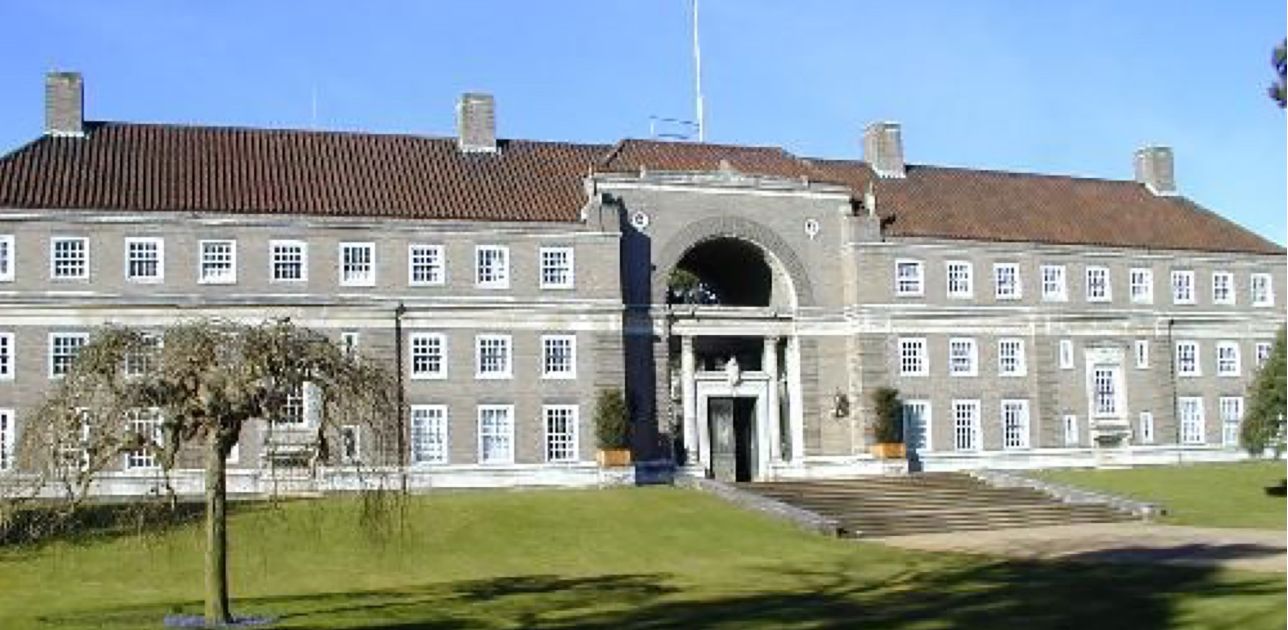 Memorial Court
We have been appointed to complete a survey and develop a feasibility study to replace the existing heating plant rooms within Memorial Court, Clare College, Cambridge.
Originally built 100 years ago to commemorate college alumni who lost their lives in the First World War, Memorial Court is designed around the traditional College Stair principle. Each stair is currently heated via a small plant room at the base of each stair. Although well maintained, the plant is approaching end of life. This has prompted the college to review the heating strategy as a whole, with the aim of making it more efficient, reliable, and resilient.
This is the first time we have worked directly for Clare College and a great opportunity to build a strong relationship and demonstrate where we can add value.
---
Greenridge School
We're excited to announce our first indoor air quality monitoring commission within the schools sector. Air quality around schools has been a hot topic as of late, and as such we are excited to help Greenridge Primary School gain a better understanding – and improve the quality – of the air its students breathe. Delivery of the project will form part of a wider seasonal commissioning arrangement satisfying BREEAM Man05 credits.
---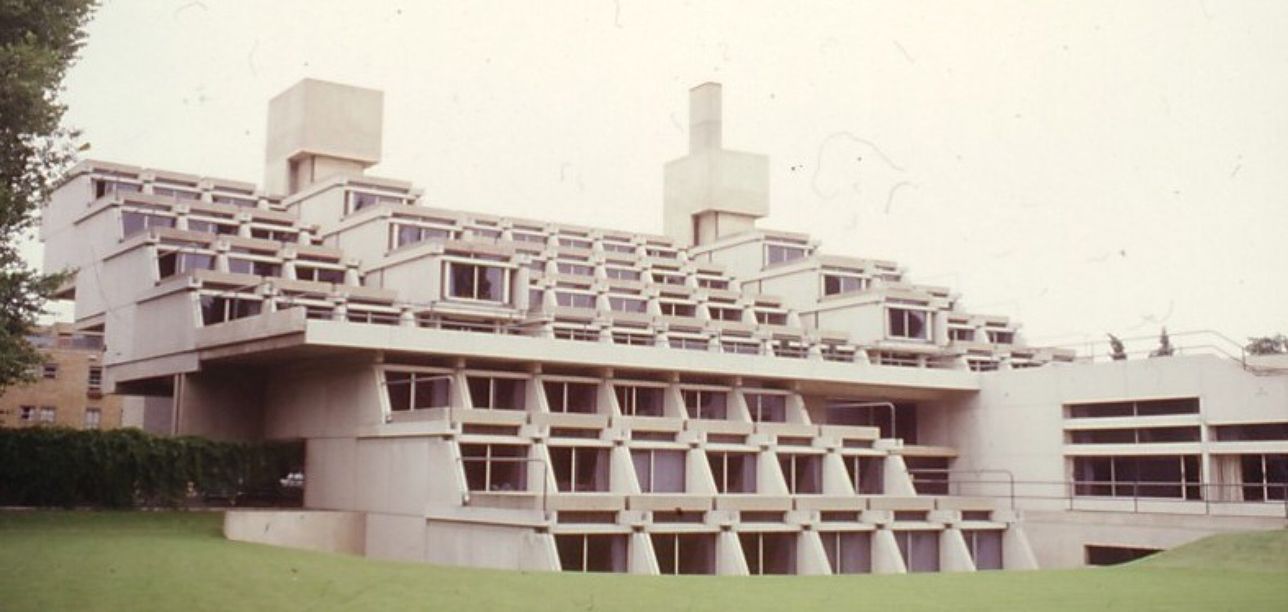 New Court
We have been appointed to complete a feasibility study to explore the options of integrating various low/zero carbon technologies into New Court, Christ's College. The building was designed by Denys Lasdun whose most well-known works include the National Theatre on London's Southbank.
Subject to the findings of the study, there is scope for us to continue working with the college.
---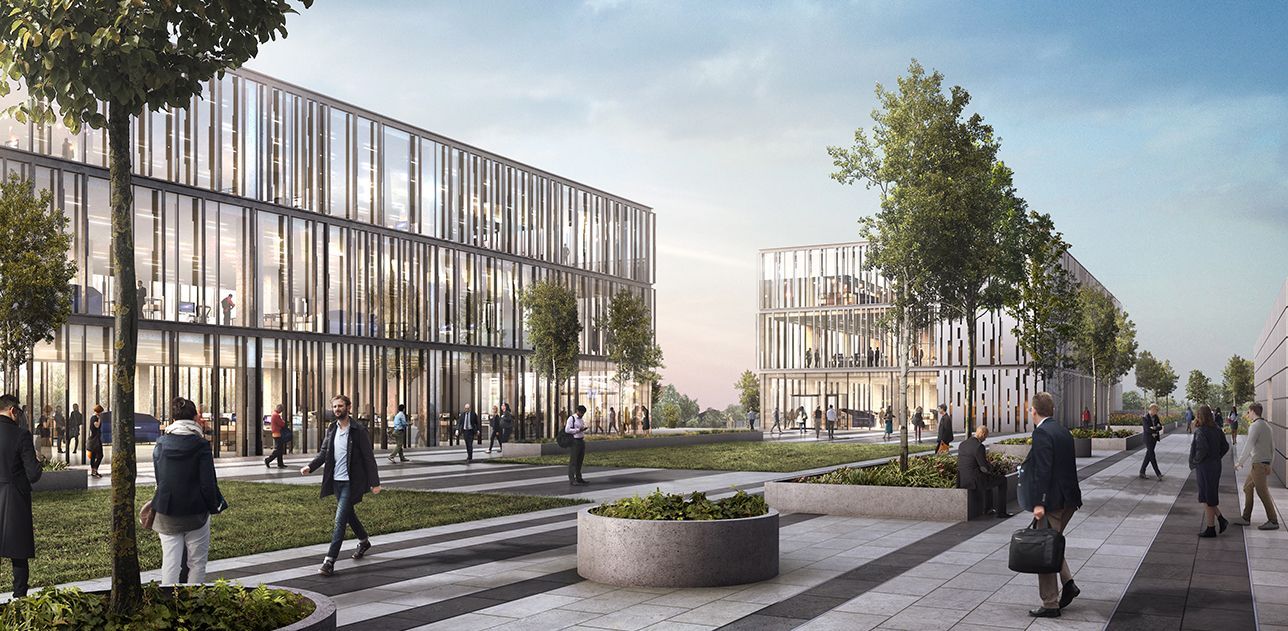 Oxford Science Park
We've been appointed by Oxford Science Park to work alongside Perkins & Will on Plot 16 – a £25 million commercial development comprising of three new buildings and an interconnecting plaza. Each building will incorporate commercial workspace with much needed flexible laboratory space, which is necessary to meet the rapidly increasing demand for this sector within Oxford. We have a long-standing relationship with the park and this development marks the beginning of a wider master plan, which also includes a new railway station serving the park.
---
Canary Wharf
We are to develop services feasibility options on a 305,000 ft² existing office building in Canary Wharf. Our client has become the preferred bidder and wishes to refurbish the existing single tenancy to multi-let agile strategy. Our appointment post-acquisition will develop into a multi-service MEP and specialist groups project.
---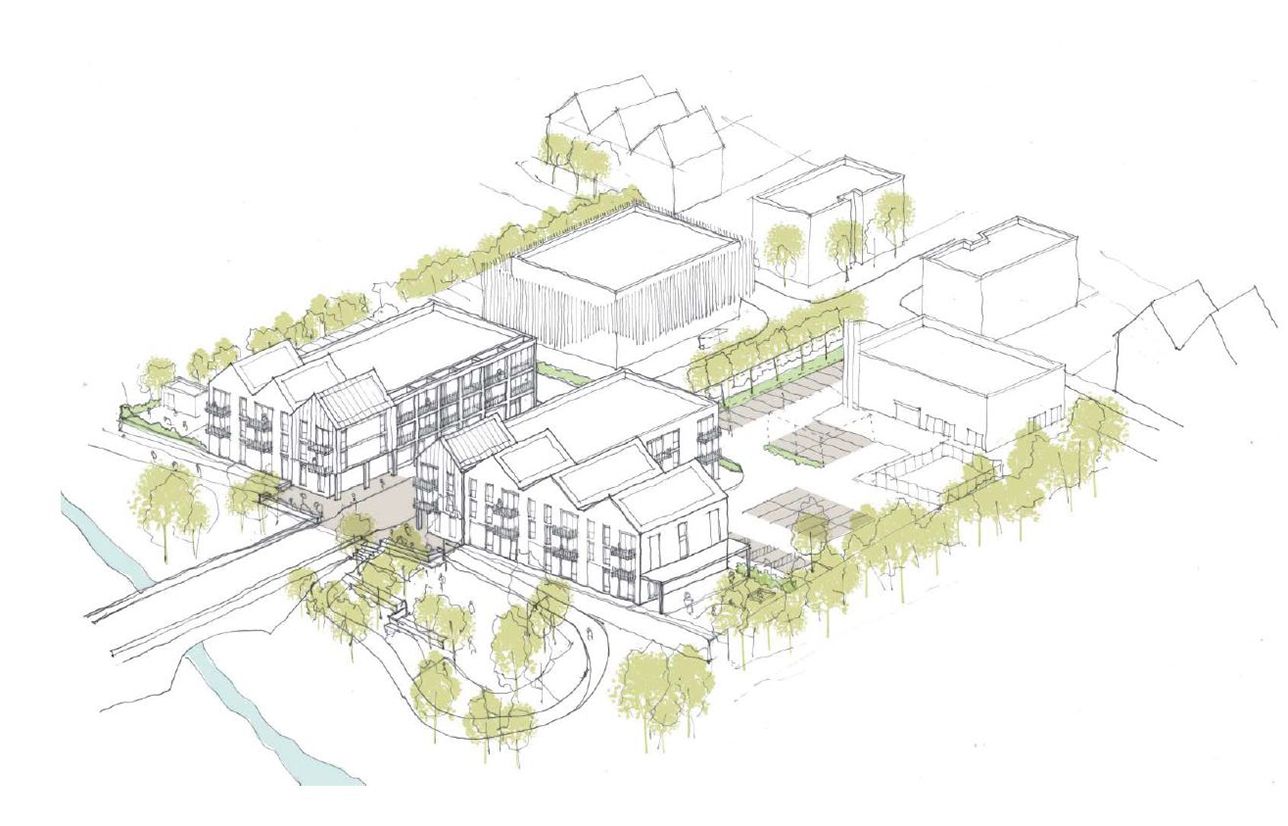 Elmsbrook Local Centre
We've been appointed by A2Dominion to provide MEP and Sustainability support for Elmsbrook Local Centre, a zero-carbon mixed-use development incorporating a nursery, community centre, convenience store, retail units and 38 apartments.
The local centre will serve 393 true zero-carbon houses, and forms part of the North-West Bicester 25-year masterplan, which will provide 6,000 sustainable homes across 1,000 acres. In addition to offsetting all regulated emissions, the scheme will be required to achieve a BREEAM 2018 Very Good rating.
---
'Homes England' Framework
We've secured a place on the Government's new 'Homes England' framework as part of a multi-disciplinary team with Karakusevic Carson Architects. The framework looks to deliver 300,000 new homes a year by the middle of the next decade and has £150 million allocated for professional services.
---
Google HQ
We have secured the fit-out of the new Google HQ in King's Cross.
---
De Soutter Medical
We've been appointed by De Soutter Medical to extend its manufacturing and research facility in Aston Clinton. De Soutter Medical specialise in the development, production, and worldwide distribution of high-performance powered orthopaedic tools used for surgical procedures. The 80,000ft² extension will include a new GMP process manufacturing warehouse comprising of clean rooms, research labs, and storage facilities with a modest refurbishment of the current facility to provide offices, kitchen, and seminar facilities.
---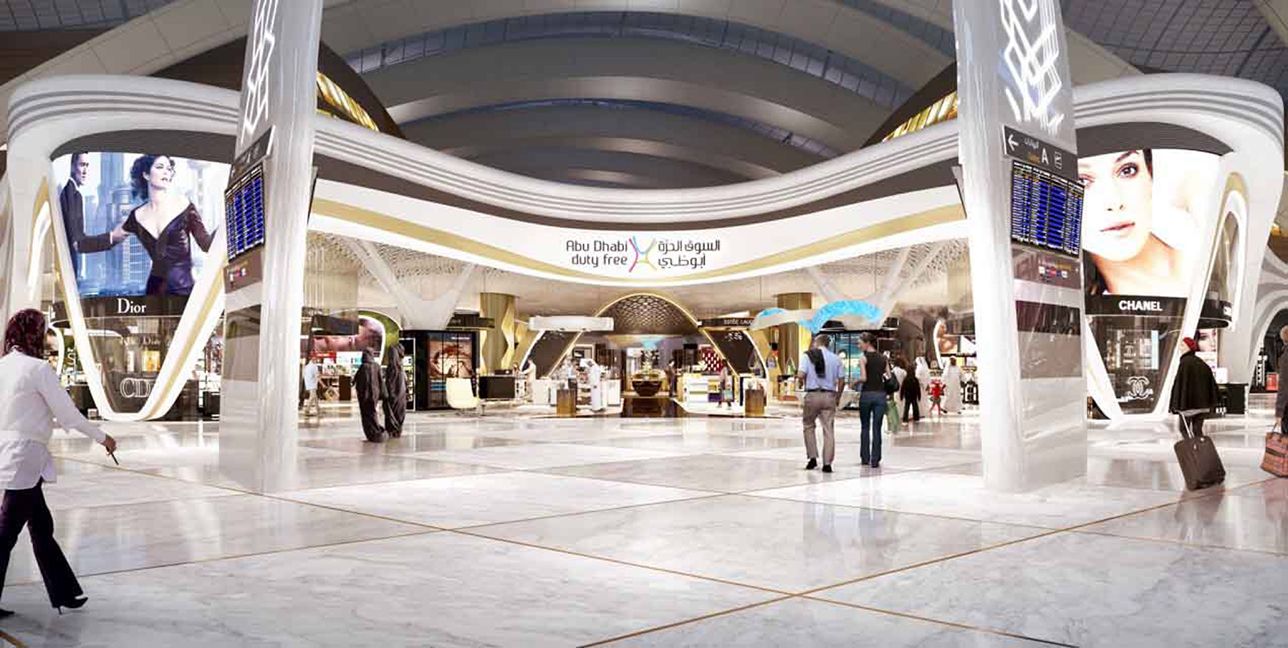 Abu Dhabi Duty Free
We've won the Abu Dhabi Duty Free fit-out detailed design via a new architect, UDI. This was a great cross-team / office win. The team is currently finishing off another high-profile fit-out at the new Abu Dhabi midfield terminal.
---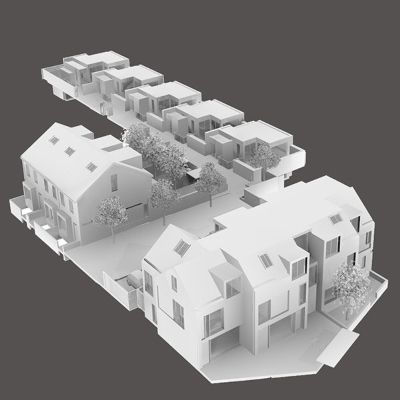 Dutch's Corner
This is a project win with a small family-run developer. In 2011, HTS Estates give the fledgling Cambridge office a small commission to survey one of its existing properties (a Kwik Fit!). Eight years later, the office is delivering 14 new apartments for HTS on a complicated site in Cambridge. The Dutch's Corner development comprises a mixture of individual houses, a row of townhouses, and one-bedroom flats above a new retail unit.
---
UK heavy weapons ranges
We've won a £0.5 million+ contract to design, install, and maintain the noise monitoring systems for remotely accessible weapons across all major UK heavy weapon ranges. This ranges from Durness in the north of Scotland to Lulworth Tank Range on England's south coast.
This contract award further cements our longstanding association with the MoD and will enable Range Commanders the ability to access noise information remotely, and in real-time, via any web-enabled device to allow proactive range noise management. As an added value, the underlying data management and access systems developed for the MoD are now being adapted to provide similar remote access to data for our other specialist groups.
---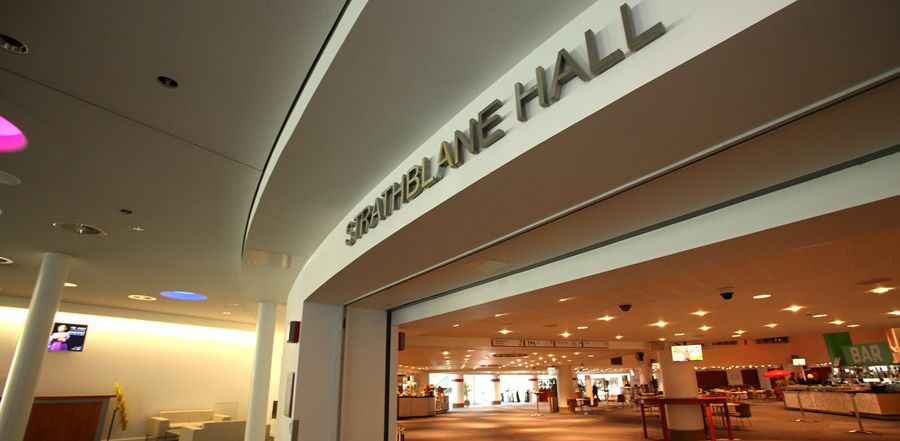 EICC Strathbone Hall refurbishment
The existing Strathblane hall within the Edinburgh International Conference Centre is now dated when compared against the newer EICC extension. The proposals are to fully refurbish the existing Sir Terry Farrell building. This is an opportunity to build on the character of the new building, and to create a more harmonious, contemporary feel across both buildings. This is a very high-profile project working alongside BDP and Currie & Brown (PM & QS). We're appointed for MEP.
---
Leeds Building Society
This involves the refurbishment of Sovereign House to provide a new headquarters for Leeds Building Society. Comprising a ground-floor atrium with café and breakout space, a management suite, and four floors of open-plan office accommodation. We're providing MEP, Acoustics, Fire Engineering, Air Quality and Vertical Transportation.
---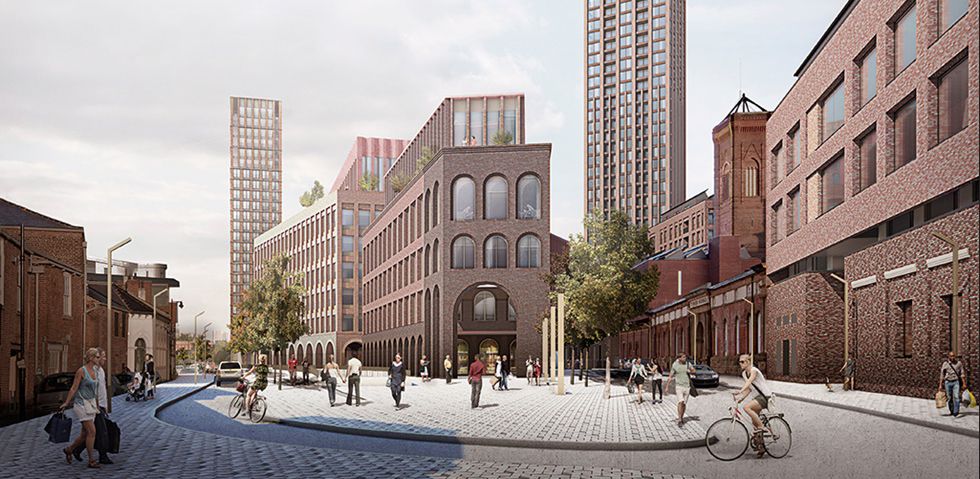 Southbank, Globe Square
A mixed-use scheme in Leeds, including proposals for the city's tallest tower. We will be providing MEP, Vertical Transportation, Fire Engineering, Acoustics, and Sustainability.
---
Hull Vessels
We're providing Electrical Design and Site Supervision/Management for the regeneration of electrical installations to the Hull Yorkshire Maritime City shipyard 2019/2020 refurbishment programme of historical vessels: The Artic Corsair and Spurn Lightship.
---
Smeter
We've won another BEIS-funded smart-meter project: 'SMETER'. We will help develop new methodologies to estimate the Heat Loss Coefficient (HLC) of existing homes, using Smart Meter data. This will help homeowners (for informed energy investment decisions); 'green mortgage' and finance providers (for evidence-based metrics to reduce risk and cost); and commercial businesses (for energy efficiency products and services guarantees). Our R&D, Performance, and Building Physics teams will form the core of our offering.
---
Lancaster House, Birmingham
We're expanding our indoor air quality monitoring expertise through a new commission at One Lancaster Circus, home to Birmingham City Council. Monitoring from our Performance group will cover five key air quality and comfort metrics to allow the council to better understand how air quality impacts on the health and productivity of its employees.
---
London wins
Leven Road, Poplar working with RER – Matt Warner
IQL White Space – Mark Harber
KGX1 – Mark Ryder/Brian Graham
UCL Rockefeller 5th Floor - Neil Roberts

Projects done.
---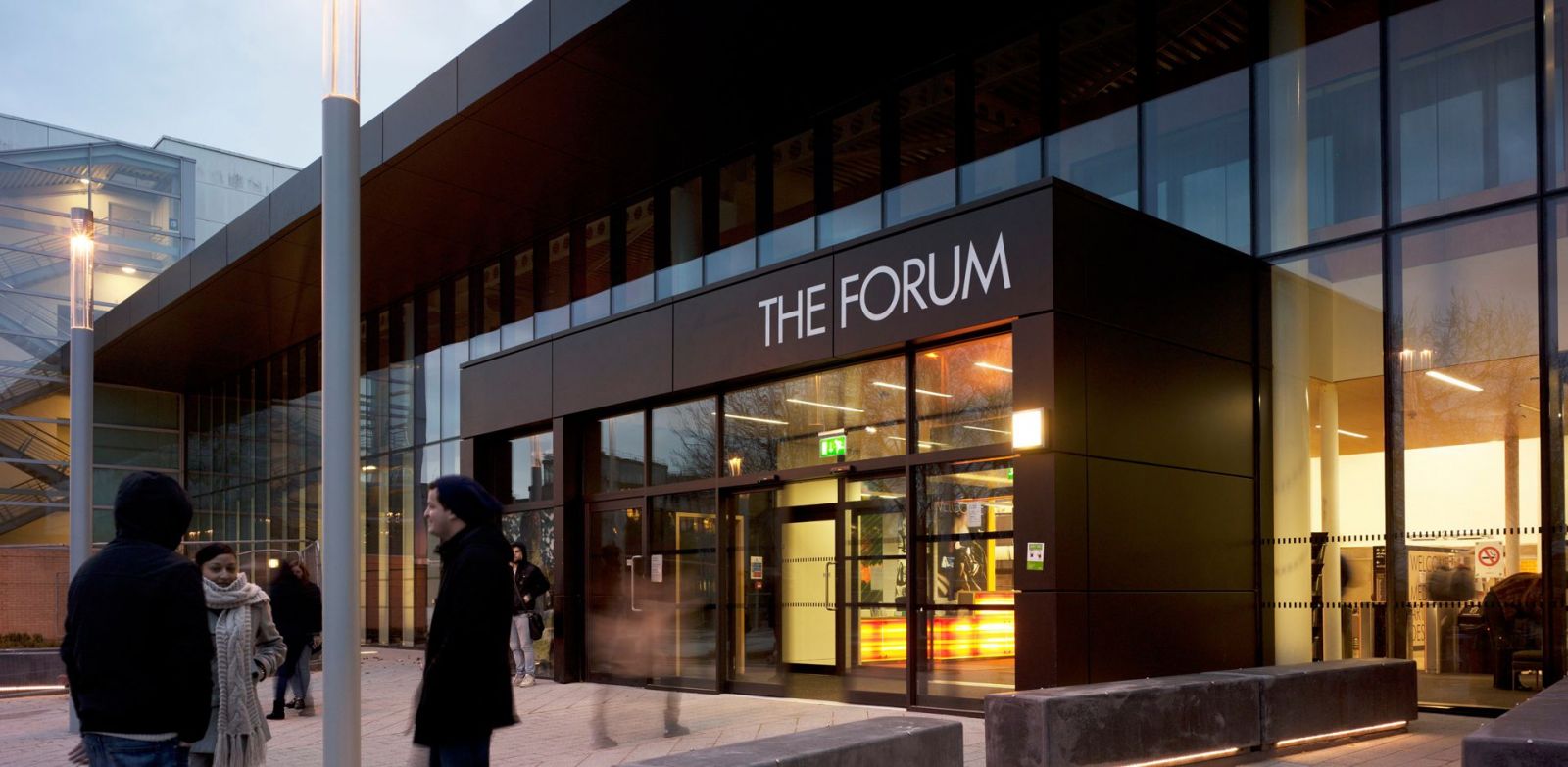 Harrow Campus Biomass
The biomass system at University of Westminster's Harrow Campus has never been used by the university due to control issues that were not solved during commissioning. The system has therefore run entirely using gas boilers since handover several years ago. The Performance group was called in to help and, working with BMS Engineers, implemented some control changes that mean the problems have been overcome, allowing the university to fully utilise the biomass system, without compromising heating and hot water performance.
---
Phase II NDSEMIC
We have just finished phase two of the Non-Domestic Smart Energy Meter Innovation Competition. We are leading a consortium including City Science, SE2, Flourishing, and UCL to develop a software platform that provides energy advice and educational materials to schools. Phase three should begin imminently and run till January 2021. The Performance group is always keen to engage with schools to bring them onto the platform so if you have any contacts at schools that you (and they) are happy to share, please contact Eimear Moloney or Roger Macklin.
---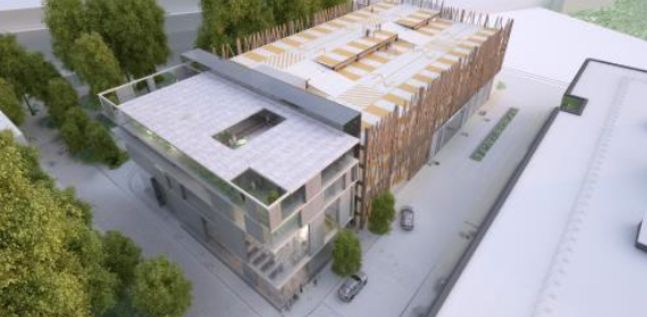 University of Oxford
Completed towards the end of last year, this 5,954m² building will provide a holistic solution for deliveries, logistics and car parking, along with a campus-wide cafeteria, shared teaching spaces, a gym. The Bio-Escalator will be a centre of innovation where a mix of clinicians, researchers, business entrepreneurs, and academics can work alongside each other, accommodating in the region of 700 people and 459 parking spaces. We provided MEP, Acoustics, Fire Engineering, Lighting, Sustainability, and Vertical Transportation.
---
Primark Toulouse
This was the complete refurbishment of a listed building in the centre of Toulouse, France. This is a 'flagship' store, with bespoke features to highlight the building's heritage and to utilise local building materials.
---
London completions
Camden Lock Village – Matthew Warner/James Coffey
Cirrus Glasgow Airport Business Park
MEP - Existing Office Refurbishment.
Centrica – Murdoch House
MEP - Existing Office Refurbishment.