World of Hoare Lea.


Industry involvement.
Qualifications.
Eimear Moloney: Fellow of CIBSE
Shahid Rayyaz: Qualified as a solicitor
Clare Barker: Fellow of the Institution of Fire Engineers
Dan Newton: EngTech with the IET
Leah Jarvis: Associate Member, CIBSE
Robin Griffiths: CEng with the IET
Cyber security.
Knowledge-shares.
Our Leeds office has been running knowledge-sharing sessions, coordinating them with their 'pizza Fridays'. They provide an opportunity for the office to come together to (eat pizza), learn, share, and gain insight. Sessions have included 'people-centric design' from Krishna Sonigra; 'Revit tips and tricks' from Juliette Scholes; and 'Sustainability Group Capability and Software' from Jon Nuttall and Tom Smith.
Smart meters.
At the invitation of BEIS, John Lloyd and Stefan Schmidt from our Performance group attended a workshop on the installation of Smart Meters in New Buildings. It was a chance to discuss the issues that are being experienced in the industry and identify how they can be 'designed out' to avoid expensive mitigation being needed once on site.
High performance mentoring.
The University of West England (UWE) approached the Performance group and now John Lloyd mentors two final-year Building Services engineering students. It involves helping the students with job applications, work experience, coursework, and organising themselves, as well as answering their questions about the industry.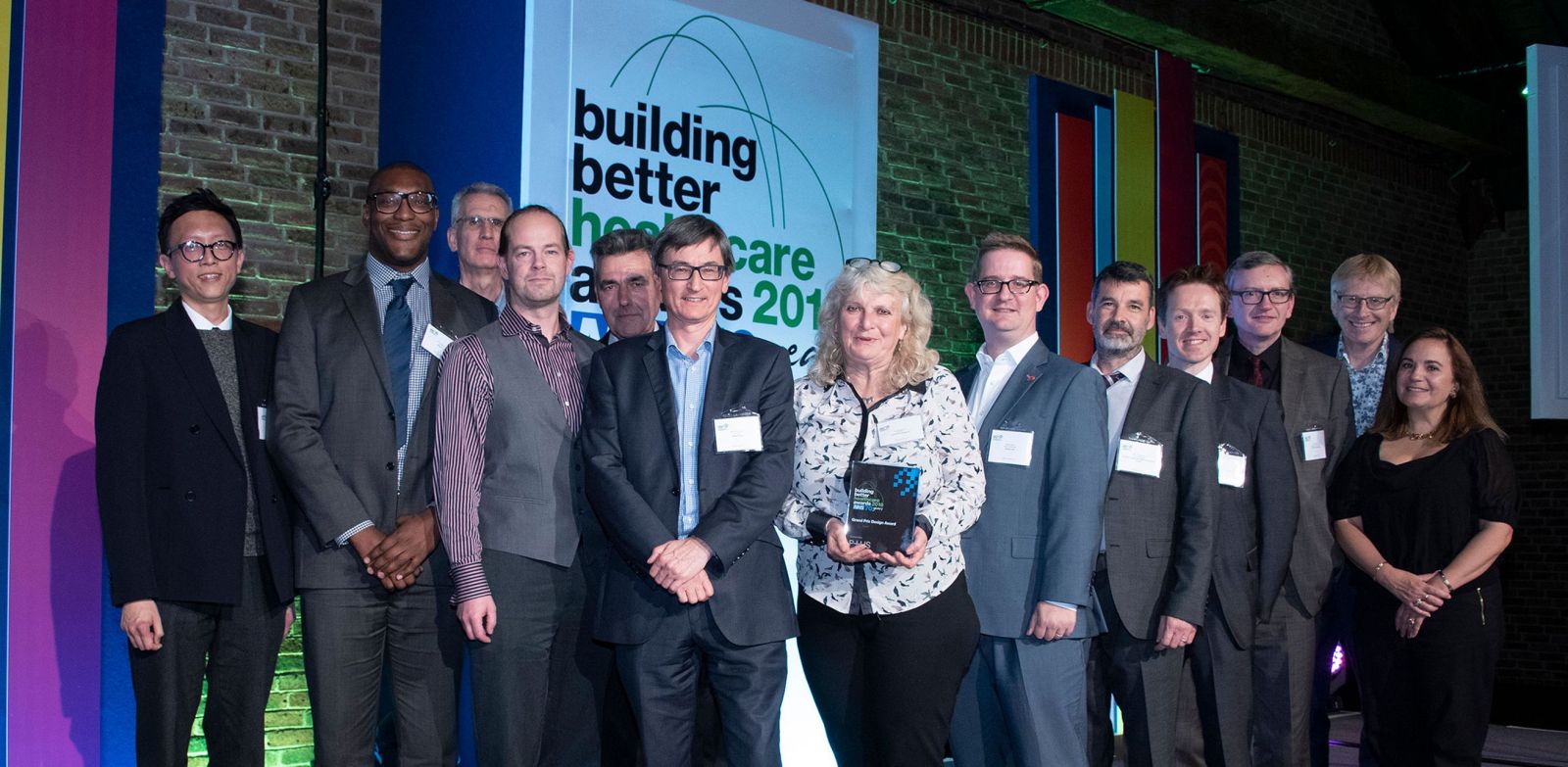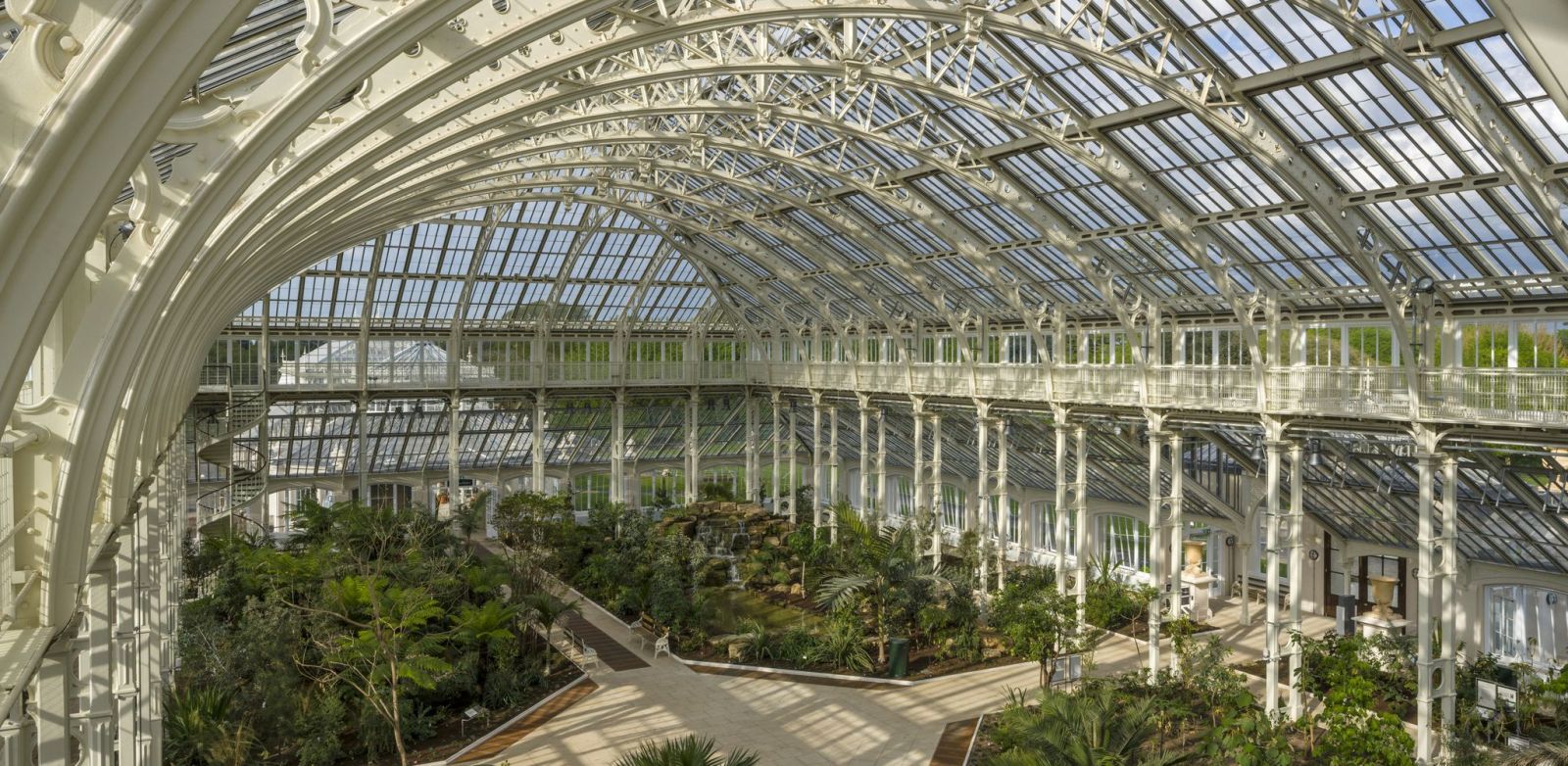 Award-winning projects.
Brasenose College Greenland Library: Certificate for large building conservation at the Oxford Preservation Trust awards 2018.
Gasholders, London: 2019 Civic Trust Award.
Hubret Perrodo Building: 2019 Civic Trust Award.
No.1 Palace Street: Winner of the Residential Development, London category at the International Property Awards UK.
Number One, Kirkstall Forge: Highly Commended in the Commercial category at the 2018 RICS Awards Grand Final.
Oxford Westgate: Commercial Property Project of the Year at the British Construction Industry Awards.
Winner of the Re:New category at the REVO Gold Awards.
Royal Birmingham Conservatoire: Winner of the Design Through Innovation category at the 2018 RICS Awards Grand Final.
Sheffield Children's Hospital: New Build Project of the Year at the IHEEM Healthcare Estates Awards.
Winner of both the Acute Hospital Development (>£10m) and the Grand Prix Design Award at the Building Better Healthcare Awards.
Temperate House Precinct Project (pictured): 2019 Civic Trust AABC Conservation Award.
The Department Store: 2019 Civic Trust Award.
Industry surgeries.
Glasgow welcomed students from Heriot Watt (HW) University to the office and Paul Winning happily volunteered to be a mentor in the Industry Surgeries Year 4 Design Project.
This year, HW students have worked in multidisciplinary groups to produce a design concept for a new Marine Research Facility. The Architectural Engineering (aka Building Services Engineering) students now continue to develop the design throughout the academic year and we'll continue to support these engineers of the future.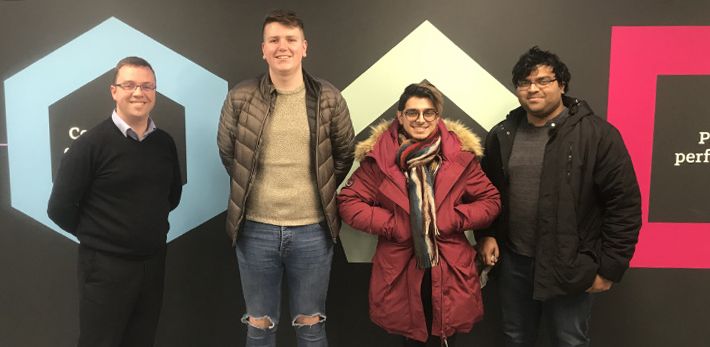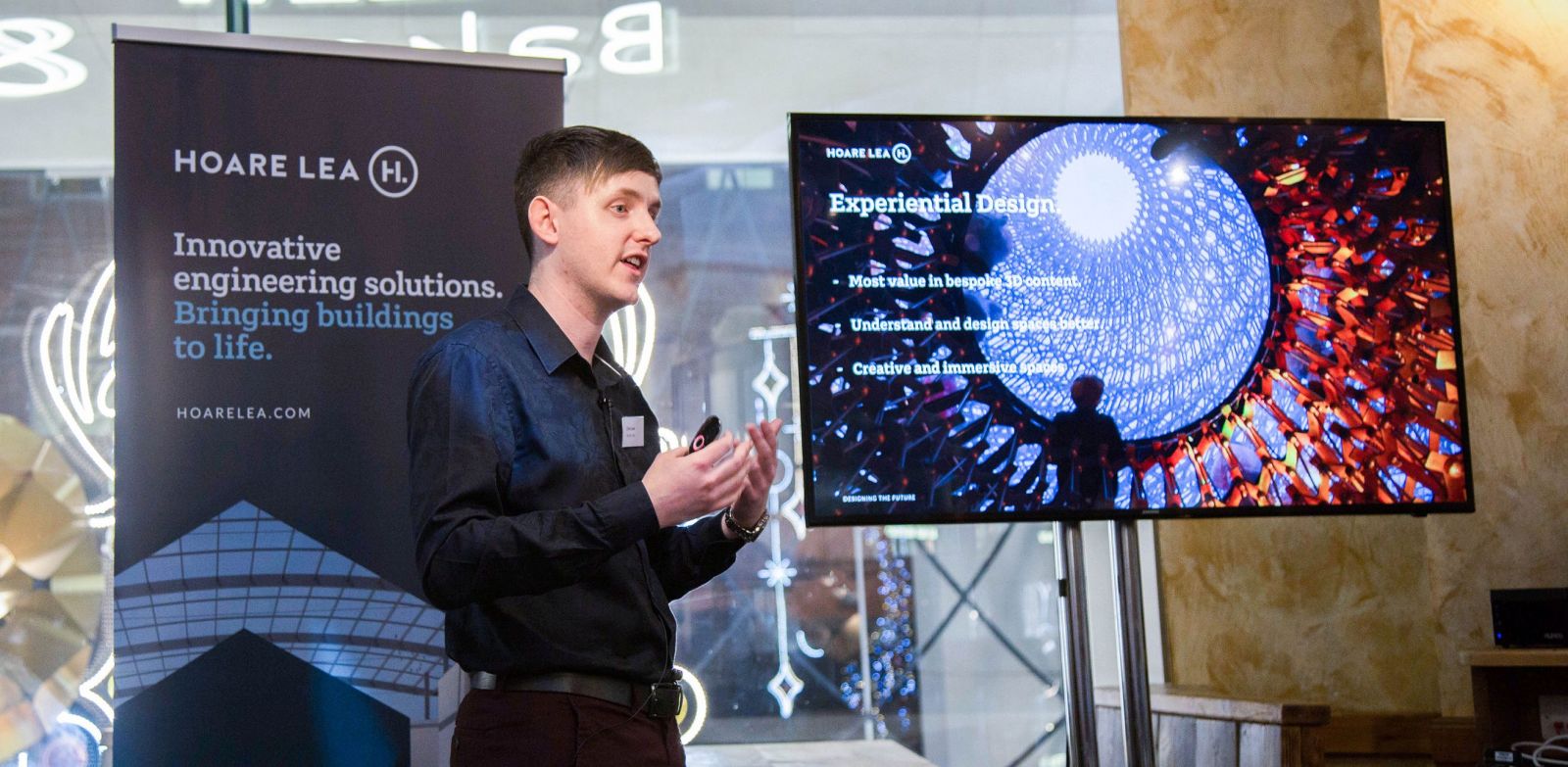 Designing the future.
Designing the Future is our firm's roadshow event that explores how we as engineers can help to shape the future of the built environment. Late last year we held five events across the country, from Plymouth to Glasgow, with clients coming to hear our people talk about their visions for the future of the industry.
Plymouth development.
Not all of our staff take the traditional graduate IPD route; here's a look at what some of our people in Plymouth have been up to.
Mel Rogers: Taking A-level Maths and a BREEAM Assessor course with a view to a career in building services engineering.
Harry Wills: Taking the HNC Building Services course with a view to complete the Level 6 Building Services Degree Apprenticeship.
Lloyd Cheney and Daniel Herbert: Taking an HNC in Electrical and Electronic Engineering with a view to enrol on Level 6 Building Services Degree Apprenticeship scheme.
Well done to Mel, Lloyd, Harry, and Daniel for all their hard graft and good luck to them in their upcoming challenges. Thanks too to our Learning and Development team for providing support throughout.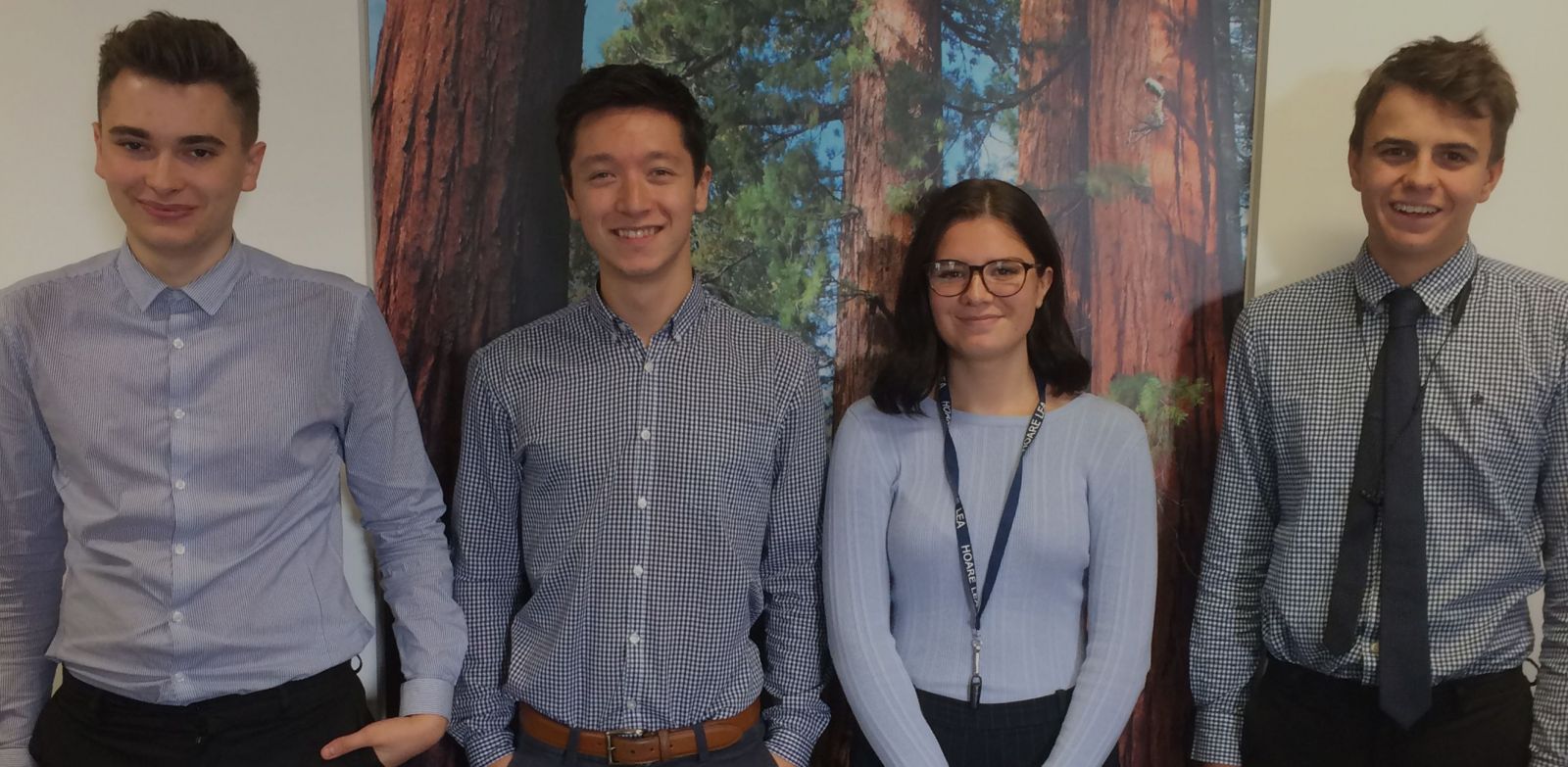 CIBSE Women's breakfast.
Eimear Moloney joined the panel of the inaugural CIBSE 'women's breakfast' event. It combined lots of groups and organisations from our industry, with some powerful take-aways:
"You can't be what you can't see."

"Being (allowed to be) ourselves will help us become better engineers."
30 years of RIAI.
Eimear Moloney and Ruth Kelly Waskett attended the '30 years of the RIAI (Royal Institute of Irish Architects)' London Forum at the Irish Embassy. It was hosted by Adrian O'Neil, the Irish Ambassador.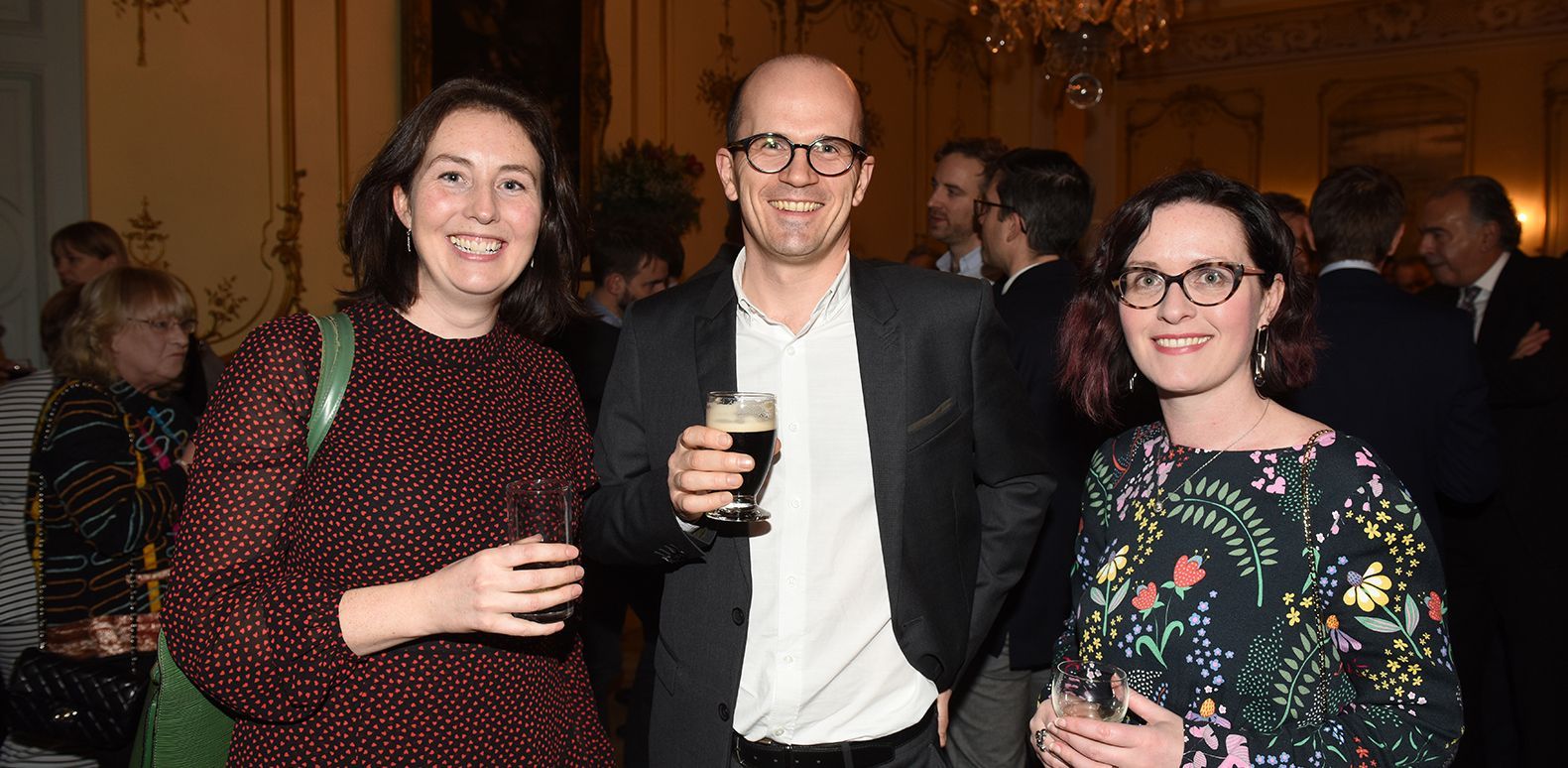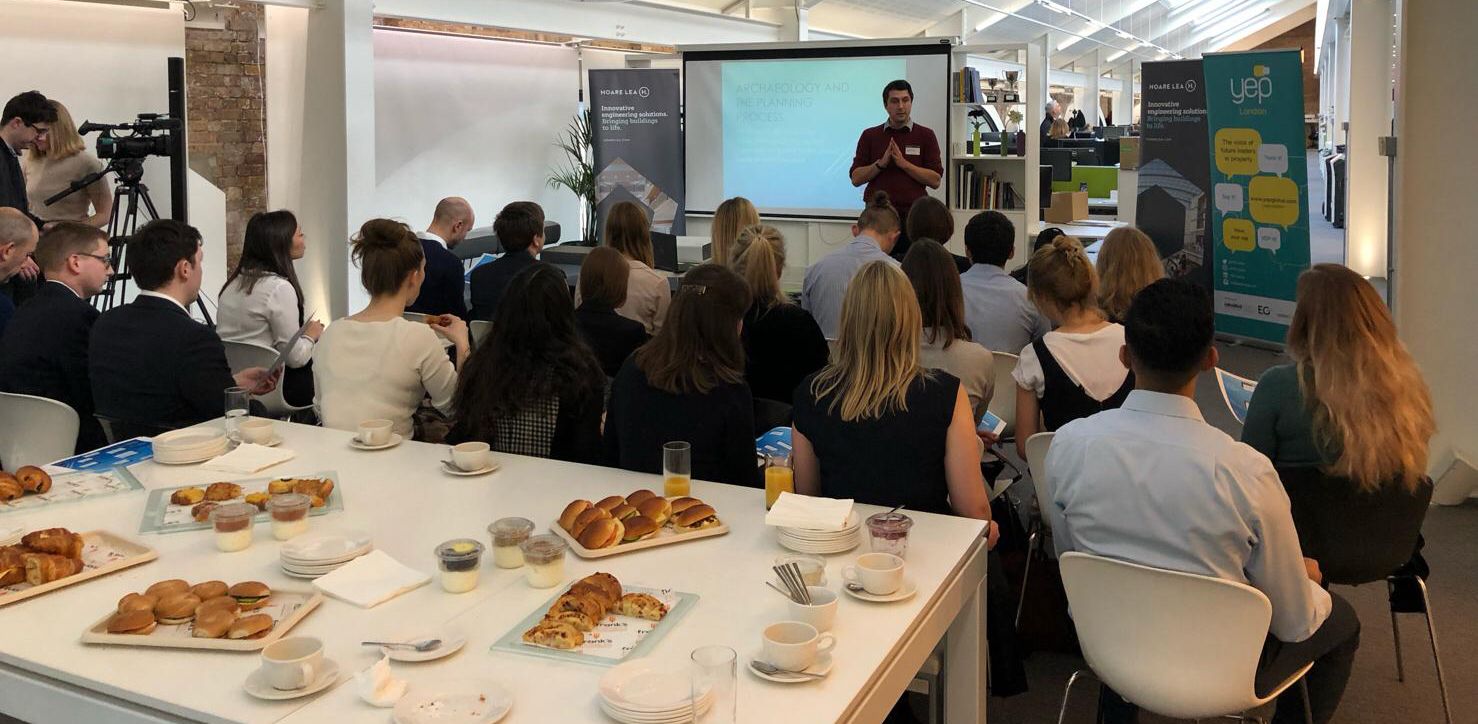 YEP London.
We hosted YEP London's first ever breakfast seminar of 2019, with speaker James Archer from CGMS discussing Archeology in Construction. It was all about useful and practical tips on how to approach archaeology as part of the design/planning phases and throughout the development process.
Got more news to share?
Email FredIngram@hoarelea.com with a short summary and your industry news could be included in the next issue of Insider.
Don't forget to include a photograph!