Hoare Lea.




Us being awesome.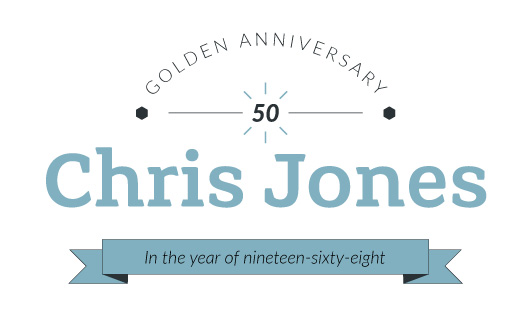 In August, Chris Jones (Bristol office) celebrated his 50th work anniversary.
In July, Terry Porter celebrated his 40th work anniversary.
While we've got you feeling nostalgic, feel free to enjoy this retro picture of a Hoare Lea cricket team from 1988. Can you spot anyone who's still working here?
Our annual football tournament.
Our annual tournament was hosted in the blistering July heat by last year's winner, the Manchester office. Seven teams from around the country entered, but it was our Plymouth office that emerged victorious, snatching a win from Cardiff in a nail-biting penalty shoot-out. Plymouth now hosts next year's event and Jerry Barnes – in a fit of Top Gun-esque delirium – has promised beach volleyball.
Huge thanks to Joanne Slattery for being the driving force behind the organisation of the whole event; amazing work creating such an enjoyable experience for all (even the losers).
Mud Hike Bike 2018.
The joint 2018 fundraising efforts of our Birmingham and Manchester offices has come to an end, with a total of £6,560 (more than double the original target). They endured the freezing ice baths and electric shocks of Tough Mudder, pedalled 125 miles between the Birmingham and Cardiff offices, and conquered 30 miles of mountainous Welsh terrain.
The year's three main events featured 37 of our people, with a variety of ages and experience, from the energetic youth of our junior technicians to veteran partners getting into the thick of it. Not only this, but the support within the offices themselves has been phenomenal – with bake sales, sweepstakes, games nights and numerous other side events to push that total even higher.
Why? Well it is all in support of our three chosen charities who each represent a special connection to former Hoare Lea employees, peers, friends and families that we have sadly lost over the last couple of years.
Congratulations to everyone involved for such a successful fundraising drive.
The Oxbridge Festival.
In June, our Oxford and Cambridge offices travelled to a sun-drenched field near Milton Keynes for the first ever combined Oxbridge Festival. Organised by Tom Cardy, Rachael Porter, Nick Lawrence and Chloe Eldridge, the event involved a BBQ, rounders, live music from three bands (including Nick's band) and camping overnight. Employees' partners, children and dogs were also invited to join the fun.
The event was the perfect way to celebrate the fact that Oxford and Cambridge have recently adopted a single cost-centre number and so are now formally reporting as one office. This allows them to share resource and knowledge seamlessly through a collective group of 75 staff.
Click here to see some pictures of the event.
A Wednesday wander.
David Somerset and Nicholas Burn cycled from the Bristol office to Hay-On-Wye and back. The twist? They set off after work on a Wednesday evening, and were back in the office the next day. The total ride was 208km, featuring 2,900m of climbing and the treat of cycling over Gospel Pass (Wales' highest road) just before it got dark! It was all in the name of raising money for St Mungo's, the chosen charity of our Bristol office.
Hannah Nistri -
Total Warrior.
Hannah Nistri put herself through the Total Warrior assault course in Leeds to raise money for Chapel Allerton hospital, which rehabilitates patients who are recovering from issues such as accidents and strokes.
Blood donation at Dubai Expo 2020 site.
A blood donation campaign was organised at the 2020 Expo site, with Vignesh Ramalingam and Ashraf Ali Khan contributing.
JLL Property Triathlon.
Alan Treacy, Des Kenny and David O'Sullivan from Operational Engineering represented us in the JLL Property Triathlon at Dorney Lake in Eton.
It's one of the largest single-day events in the UK and has raised nearly £2 million to-date for charity. Individuals and teams from across the property industry compete in the individual and team sprint triathlons, duathlon and a swimming race.
Alan led the team in the 750m swim in the iconic lake (the rowing venue for the 2012 Olympics). Des then tackled a four-lap cycle around the lake covering 21km and David completed the 5km run to bring the team home.
They finished in 1:11:47, coming a very respectable 26th out of the 171 relay triathlon teams that competed on the day.
Dodge, duck, dip, dive and dodge.
Our Cardiff office entered a team into a local charity dodgeball tournament. No one had played dodgeball before so the whole thing was a great laugh and they got through to the semi-finals, which "wasn't too bad considering!" The event raised approximately £800 for The Wallich, a local homeless charity.
Never-ending cycle.
Russel Greenwood was on his bike again, this time as part of the Ryder Levett Bucknall Birmingham Summer Charity Sports day in Walsall. He made up a group of 60 undertaking a 100km bike ride for charity.
To treat himself (and the rest of the office), our Leeds office went for a few relaxing rounds of Rumble Jungle Crazy Golf. How very holesome (sorry).
Social-Bite.
Our Glasgow office has set-up a partnership with Social-Bite (which has a shop right next to our office) to provide us with any meeting catering requirements and encourage our people to buy their lunch and coffees there. Social-Bite operates a 'pay it forward' system, where you can buy lunch for a homeless person to collect in one of its shops. It's a great cause and even Leonardo DiCaprio and the Clooneys are giving it their support.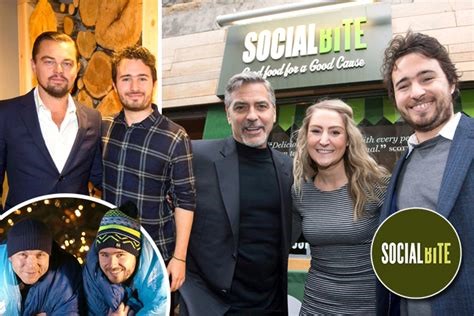 Bourne to be wild.
Our Bournemouth office had its annual summer social, which this year consisted of a game of 'hunted' on Brownsea Island. While this sounds like an all-out Battle Royal death match, it actually entailed three teams picking up clues, performing silly tasks and collecting tokens from mystery points around the island. They were also being chased by 'hunters'; not sure what happened if they got caught.
Pictures related (somehow).