Our 2018 engagement survey.
Thank you to all those who took part in the Engagement Survey; it's our best opportunity to work out what we're doing well and what we need to improve on.
There will be plenty of specific actions for each cost centre, with engagement reps all over the firm working to ensure everything is implemented. You'll hear about these in the next Quarterly Briefings, but for now, here are some headlines:
The engagement survey was launched on Monday 25 June, running for two weeks to Monday 10 July. We used a company called WeThrive to run the survey.
829 of our people were sent the survey and we received 655 completions – a 79% completion rate. This is good, as the average completion rate across other WeThrive customers is 76%, so a big thank you.
Our overall 'engagement score' was 66%, (vs the WeThrive average of 68%) so we are in line with many other organisations… although of course we want to be better.
The chart below shows our survey results (bar graph) against other WeThrive customers (line graph) within our sector. WeThrive surveys approximately 100 employers a year, so our results are pretty similar to the norm.
As you can see, 'headspace' and 'free from worry' are particularly challenging for us, while our strongest areas are 'security', 'personal performance' and 'skills'.
Firm-wide actions we want to take therefore include promoting increased attention for our people from their line managers, encouraging more communication between teams and from the firm as a whole, and helping our people find some time to reflect.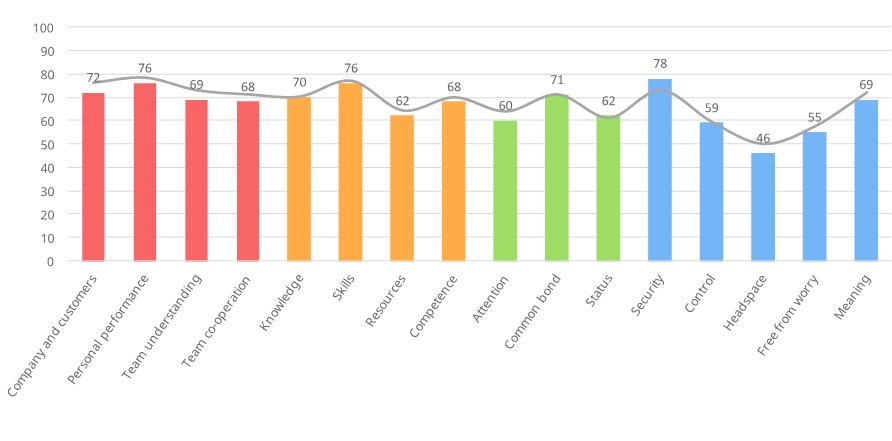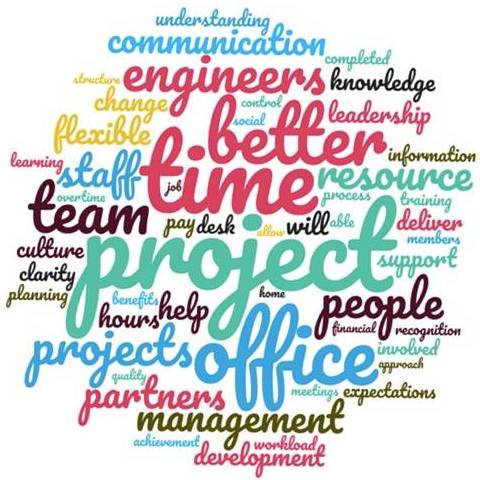 Having assessed the results, there are two quick changes we want to make to address the outcomes of the survey:
We want to provide more communication about the direction the firm is heading, so

watch this space

.

To create more flexibility, we are implementing a firm-wide flexitime policy based on the concept of core hours.

This policy will be in place from 3 September. Details can be found on the People and Development section of Hive.
The People & Development team will be working with local cost centres and engagement reps to move these actions forward. In addition, we will work with partners on additional suggested firm-wide actions.
Please continue to contribute to the ideas and actions driven by the engagement reps. If you are interested in being involved but just haven't said so yet, please let me know!